ATLANTIC CITY
Early home demo version
---
I got a good job and I tried to put my money away
But I got debts that no honest man can pay
So I drew what I had from the Central Trust
And I bought two tickets on that Coast City bus
And I, I came and went, sold off my pick up truck
Now baby we're running out of time and we're dead out of luck

Well, everything dies, honey, that's a fact
But maybe everything that dies someday comes back
Put your hair up honey

Everything dies, baby, that's a fact
But maybe everything that dies someday comes back
Put your hair up tonight, fix your hair up pretty
And meet me

Everything dies, baby, that's a fact
But maybe everything that dies someday comes back
Put your hair up tonight, put your hair up pretty

Everything dies, baby, that's a fact
But maybe everything that dies someday comes back
Put your hair up tonight- dies, someday comes back

Everything dies, baby, that's a fact
Maybe everything that dies someday comes back
---
Info
The above lyrics are for an early home demo version of ATLANTIC CITY recorded at Thrill Hill Recording (Springsteen's home studio) in Colts Neck, NJ, following the end of The River Tour, sometime between mid-September and December 1981. This is an unfinished work-in-progress take; the opening lines are similar to the album version but the rest is just Springsteen trying variations of the chorus.
Bootleg Releases
This early home demo version of ATLANTIC CITY can be found on several bootlegs including Fist Full Of Dollars (E. St. Records) [track 16].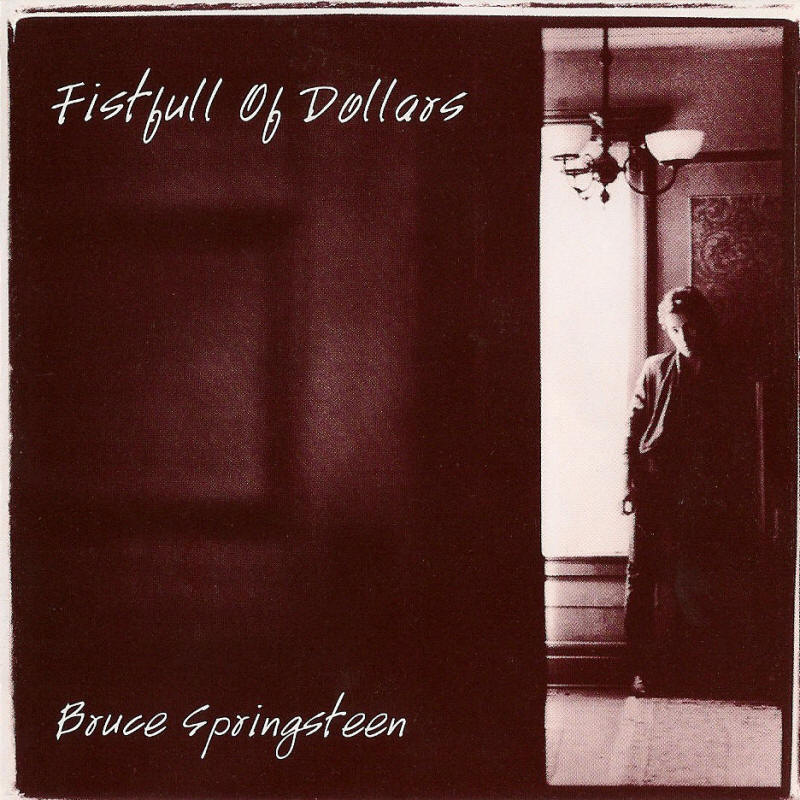 Bruce Springsteen -- Fistfull Of Dollars (E Street Records)
Credits
Thanks Jake (ol'catfishinthelake at BTX and Greasy Lake) for the lyrics help.
Available Versions
List of available versions of ATLANTIC CITY on this website:
ATLANTIC CITY [Album version]
ATLANTIC CITY [Early home demo version]
ATLANTIC CITY [Live 20 Aug 1994 version]
ATLANTIC CITY [Live 25 Jun 2006 version]
ATLANTIC CITY [Live 17 Nov 2006 version]
---
Page last updated: 17 Dec 2015