BAD MEDICINE
Original Bon Jovi version
---
(Your love is like bad medicine)
(Bad medicine is what I need, whoa-a-a)
(Shake it up just like bad medicine)
(There ain't no doctor that can cure my disease)

(Bad medicine)
I ain't got a fever, got a permanent disease
And it'll take more than a doctor to prescribe a remedy
I got lots of money but it isn't what I need
Gonna take more than a shot to get this poison outta me
And I got all the symptoms, count 'em one, two, three

First you need
(That's what you get for falling in love)
Then you bleed
(You get a little and it's never enough)
And then you're on your knees
(That's what you get for falling in love)
Now this boy's addicted 'cause your kiss is the drug, whoa-a-a

(Your love is like bad medicine)
(Bad medicine is what I need, whoa-a-a)
(Shake it up just like bad medicine)
(There ain't no doctor that can cure my disease)
(Bad, bad medicine)

I don't need no needle to be giving me a thrill
And I don't need no anesthesia or a nurse to bring a pill
I got a dirty down addiction that doesn't leave a track
I got a jolt for your affection like a monkey on my back
There ain't no paramedic gonna save this heart attack

When you need
(That's what you get for falling in love)
Then you bleed
(You get a little and it's never enough)
And then you're on your knees
(That's what you get for falling in love)
Now this boy's addicted 'cause your kiss is the drug, whoa-a-a

(Your love is like bad medicine)
(Bad medicine is what I need, whoa-a-a)
(Shake it up just like bad medicine)
(So let's play doctor, baby, cure my disease)
(Bad, bad medicine) is what I want
(Bad, bad medicine) whoa, it's what I need

[guitar solo]

I need a respirator 'cause I'm running out of breath
You're an all night generator wrapped in stockings and a dress
When you find your medicine you take what you can get
'Cause if there's something better, baby, well, they haven't found it yet, whoa-a-a

(Your love is like bad medicine)
(Bad medicine is what I need, whoa-a-a)
(Shake it up just like bad medicine)
(There ain't no doctor that can cure my disease)

(Your love, bad medicine)
(Bad medicine is what I need, whoa-a-a)
(Shake it up just like bad medicine)
(Your love's the potion that can cure my disease)

(Bad, bad medicine) is what I want
(Bad, bad medicine) ???, ???
(Bad, bad medicine) I gotta go, I gotta, I gotta go, I gotta, I gotta, I gotta
I gotta do it again, wait a minute, wait a minute, hold on
I'm not done!
One more time, with feeling
Come on!
Alright
Help me out now!

(Your love is like bad medicine)
(Bad medicine is what I need, whoa-a-a)
(Shake it up just like bad medicine)
(Your love's got the potion that can cure my disease)
(Your love, bad medicine)
Your kiss is what I need
(Your love, bad medicine)
---
Info
BAD MEDICINE is a song written by Jon Bon Jovi, Richie Sambora, and Desmond Child, and released on Bon Jovi's 1988 album New Jersey (Mercury, catalogue # 836 345-1). The above lyrics are transcribed from the original Bon Jovi version of BAD MEDICINE as released in 1988.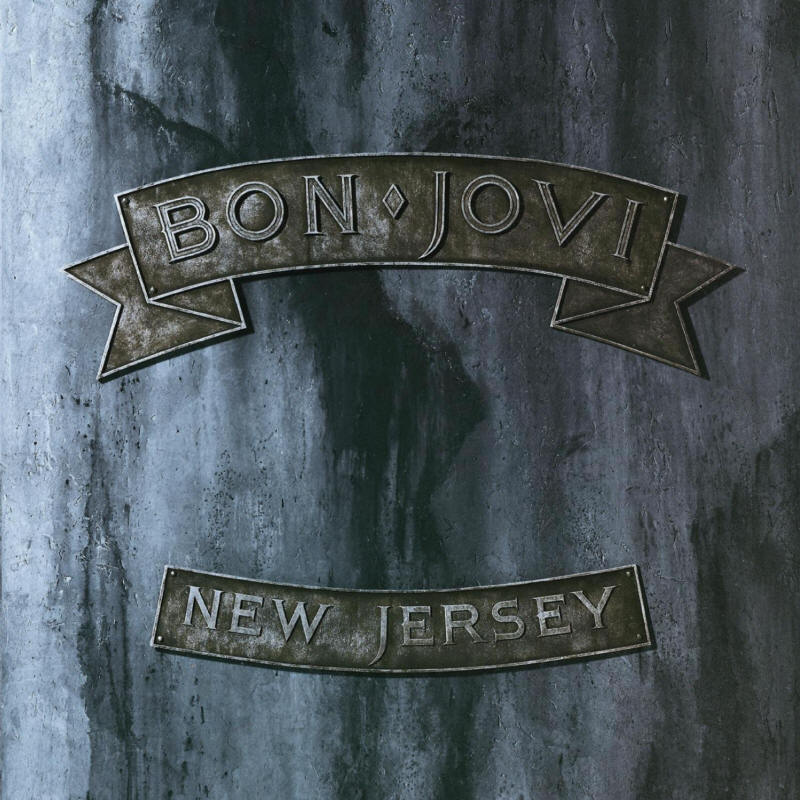 Bon Jovi -- New Jersey
Bruce Springsteen's Version
Bruce Springsteen probably guitar on Bon Jovi's BAD MEDICINE live once in 1998. See the live 31 Jan 1998 version for more details.
Available Versions
List of available versions of BAD MEDICINE on this website:
BAD MEDICINE [Live 31 Jan 1998 version]
BAD MEDICINE [Original Bon Jovi version]
---
Page last updated: 02 Sep 2012