BREAK OUT
Unofficial studio version #2
---
I was born saved in heaven, it was nothing like the promised land
Raised in a good Christian house underneath a good Christian hand
I was schooled down and dirty, signed a note getting back to town
I was there where the workers slaved all week waiting for payday to come around

Break out, come on if you're coming 'cause baby I just can't stay
I want to take out the walls of this joint, I want to blow this town away

Now I ain't into fast livin', I ain't into dying young
And I ain't looking to be forgiven for any of the stupid things that I've done
For the ones who once had a notion, a notion it was good to be alive
Feel the spark, the rush of emotion, I want to break out baby tonight

I wanna dream, that I got a place
I wanna scream in somebody's face
Make it seem, get out of this muddy race
All night long

Well all little kings lose their thrones tonight
All you little pretty things better learn to sleep alone tonight
It was down in the cool dirty living with the man with the master plan
Some girl who can beg forgiveness and a ticket to the promised land

Down where they'll tear your guts out, making out what you're all about
And making while we were blasting like a motor, I want out, I want out, I want out

Want out to the outside, well I'm a small and dirty fool
I wanna shout, I'm bound for nothing, I wanna shout about something too
For the ones who once had a notion, it ain't no sin to be glad you're alive
I feel the heat, the rush of devotion, I want to tear out baby tonight

I wanna do what ain't ever been done
I wanna win what ain't ever been won
I wanna lose what I've always won
Prove it all night long

I wanna know that I got a place
I wanna go where I can see your face
I wanna rock the roof off this place
I want you to know I wanna live
---
Intro
The above lyrics are for the more developed of the two circulating studio takes of BREAK OUT. It was likely recorded in September or October 1977 at The Record Plant in New York City, NY. See unofficial studio version #1 for more details.
Lyrics
BREAK OUT is a machine-gun-quick rocker, and is believed to be an early prototype for BADLANDS. However, this might not be true because the latter was recorded prior to BREAK OUT (August 1977). The song is also somehow related to PROVE IT ALL NIGHT. These similarities are more apparent in this unofficial studio version #2.
The lyric "For the ones who once had a notion, a notion it was good to be alive" appears in BADLANDS. The lyric "All you little pretty things better learn to sleep alone tonight" appears in FRANKIE.
Bootleg Releases
This unofficial studio version #2 of BREAK OUT can be found on The Definitive Darkness Outtakes Collection (E. St. Records) and Darkness Outtakes 1978 Vol. 1: The Iceman (Scorpio) bootlegs.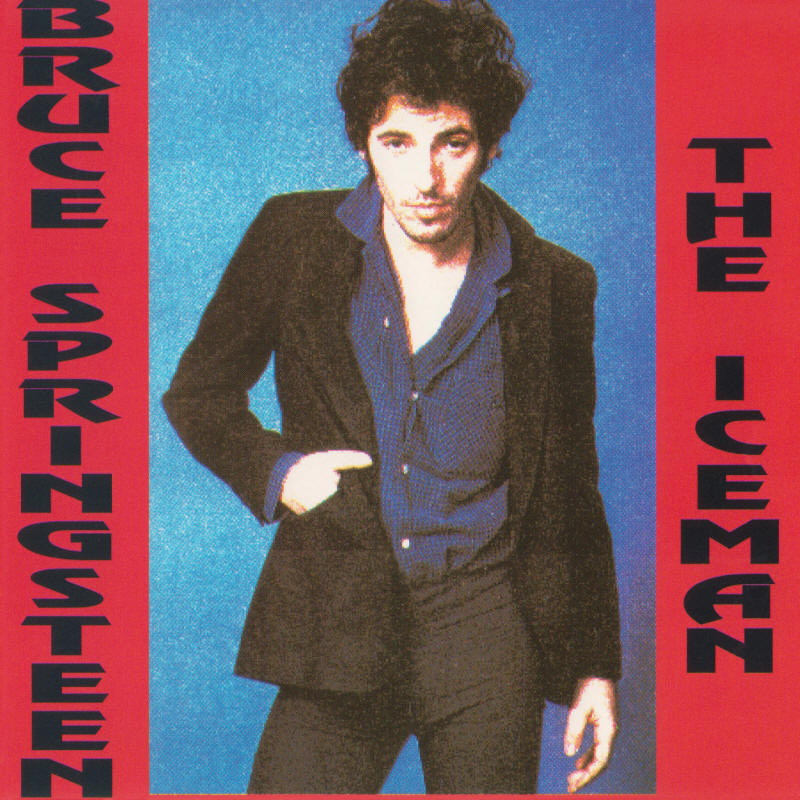 Bruce Springsteen -- Darkness Outtakes 1978 Vol. 1: The Iceman (Scorpio)
Credits / References
Thanks Jake (ol'catfishinthelake at BTX and Greasy Lake) for this version's lyrics help.
Info about the studio recording of this song is taken from Brucebase.
Request
If you have any corrections or additional info, please contact me via the below form or by email: . You will be credited. Thanks in advance.
Available Versions
List of available versions of BREAK OUT on this website:
BREAK OUT [Unofficial studio version #1]
BREAK OUT [Unofficial studio version #2]
---
Page last updated: 09 Nov 2010