DOWNBOUND TRAIN
Early demo #2
---
I heard the whistle -- heard that whistle whine
Then I hung my head and cried

Now I swing a sledge hammer on a railroad gang
Knocking down them cross ties, working in the rain
Sometimes don't it feel like you're a rider, baby, on a downbound train
Hmmmm
Hmmmm
Hmmmm
Hmmmm
Woa woa, woa woa woa woa
Woa woa, woa woa woa woa woa
Woa woa
Woah!
---
This is a practice solo acoustic demo recorded at Springsteen's home in Colt's Neck, NJ, sometime between mid-Sep and Dec 1981, following the end of The River tour. This is an unprofessional "work in progress" home cassette recording. It appears on the Fist Full Of Dollars bootleg.
On this demo, Springsteen tries a finished verse with the rough vocal that will be Nebraska's trade of mark. In these 70 seconds, Bruce sings the verse that will close the final version of the song.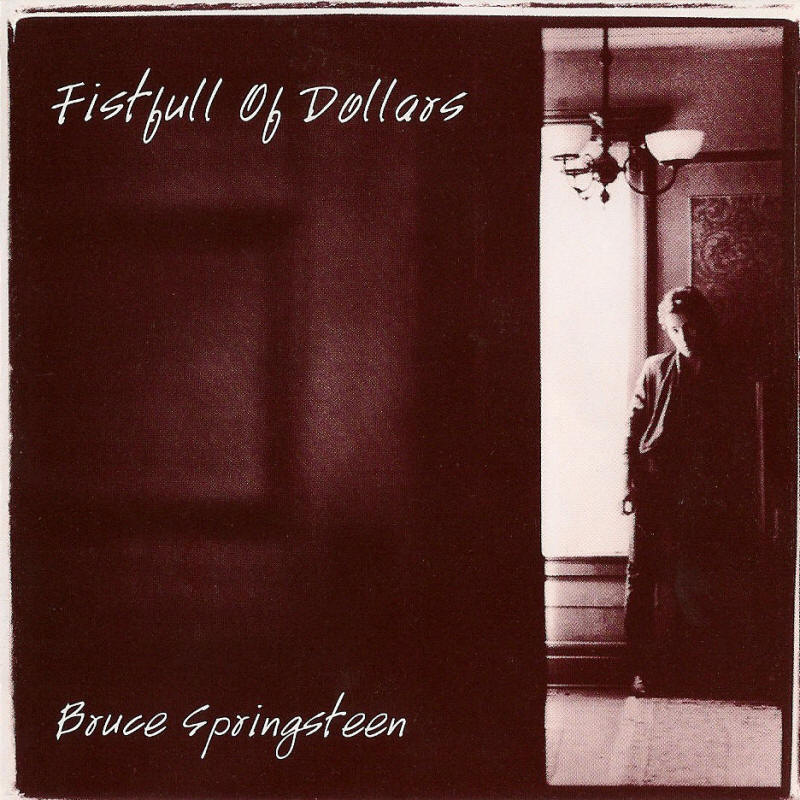 Bruce Springsteen -- Fistfull Of Dollars (E Street Records)
See also early demo #1, which is another practice demo from the same period, and the Nebraska demo version, which is professionally recorded and much more developed.
Available Versions
List of available versions of DOWNBOUND TRAIN on this website:
DOWNBOUND TRAIN [Album version]
DOWNBOUND TRAIN [Early demo #1]
DOWNBOUND TRAIN [Early demo #2]
DOWNBOUND TRAIN [Nebraska demo version]
DOWNBOUND TRAIN [Live 21 Jun 1985 version]
DOWNBOUND TRAIN [Live 11 Aug 1999 version]
DOWNBOUND TRAIN [Live 25 Jun 2005 version]
DOWNBOUND TRAIN [The Smithereens' cover version]
DOWNBOUND TRAIN [Raul Malo's cover version]
DOWNBOUND TRAIN [Kirk Kelly's cover version]
---