DREAM BABY DREAM
Original Suicide version
---
Dream baby dream
Dream baby dream
Dream baby dream
Dream baby dream
Forever

Keep them dreams burnin' baby
Keep them dreams burnin' forever
Oh, dream baby dream, hmm
Dream baby dream
Forever

Oh, dream baby dream
Dream baby dream
Ah, dream baby dream
Dream baby dream
Forever

Dream baby dream
Oh, babe you gotta keep them dreams burnin'
Keep them dreams burnin' forever
Oh dream baby dream, dream baby dream, dream baby dream, dream baby dream
Oh dream baby, dream baby, dream baby, dream baby, dream baby
Oh dream baby dream

Oh, you keep that flame burnin' baby, hmm
Oh, you gotta keep that flame burnin' forever baby, hoo hoo
Dream baby dream
Yeah come on baby keep them dreams burnin', yeah
Forever, and ever
Forever, and ever
Ohh dream baby dream

They say that dreams they keep you free baby
Yeah you gotta make them dreams come true
Oh keep them dreams burnin' baby
Yeah yeah keep them dreams burnin' forever
Oh dream baby, dream baby, dream baby, dream baby, dream baby, dream baby, dream baby
Forever, and ever
Oh, forever, and ever
Oh dream baby dream

Dream baby dream, oh
Dream baby dream, oh
Oh dream baby dream
Oh dream baby dream
Dream baby dream, oh, oh, oh, oh, oh

I see that smile on your face, my baby
Yeah you got the idea now
Yeah, it's in dreams, you know?
Yeah, it makes you free, babe
Yeah, you gotta make it happen, you know, yeah, I know you are
I see that smile
Hey baby

Oh, dream baby dream
Dream baby dream
Oh, dream baby dream, ah
---
Info
DREAM BABY DREAM is a song by Suicide, a duo who came out of New York City's Lower East Side in the 1970's. The song was composed by both band members, Alan Vega and Martin Rev, and produced by Ric Ocasek. It has repetitive lyrics that just goes "Dream baby dream" over and over like a mantra. They also add some "Keep those dreams burning, baby" but basically it's monotonous.
The song was recorded at Right Track Studios in New York City, NY, during the sessions of the band's 1980 album Suicide (their second self-titled album, also know as The Second Album), but didn't make the album's cut. Instead, it was released as a single in 1979 in the UK (7-inch and 12-inch formats) and France (12-inch format), with RADIATION on the B-side. The track, along with its B-side, was later included on the 1999 reissue of their 1980 album, titled Suicide: The Second Album + The First Rehearsal Tapes.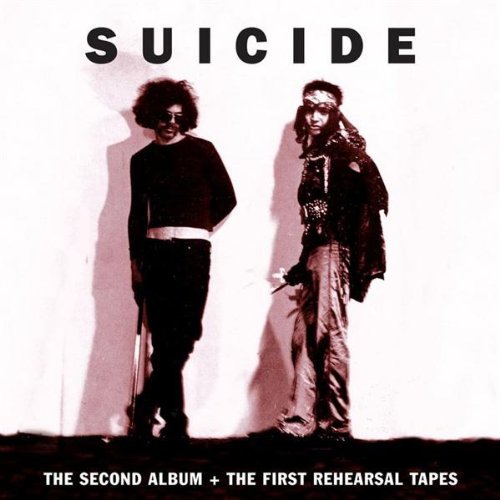 Suicide -- Suicide: The Second Album + The First Rehearsal Tapes (album cover art)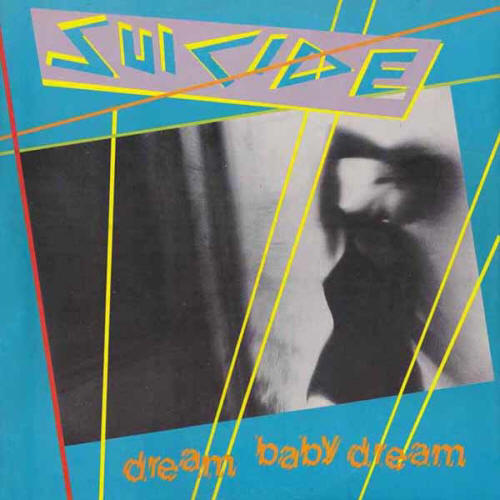 Suicide -- "Dream Baby Dream / Radiation" (1979 UK 7-inch single, front sleeve)
Springsteen's Version
Bruce Springsteen, who was influenced by Suicide, closed his Devils & Dust Solo Acoustic Tour shows with a solo version of DREAM BABY DREAM. He also recorded the song in studio and released it on his 2014 album High Hopes. See the album version for more details.
Credits
Thanks Jake (ol'catfishinthelake at BTX and Greasy Lake) for the lyrics help.
Available Versions
List of available versions of DREAM BABY DREAM on this website:
DREAM BABY DREAM [Album version]
DREAM BABY DREAM [Live 28 Oct 2005 version]
DREAM BABY DREAM [Live 06 Nov 2013 version]
DREAM BABY DREAM [Live 08 Apr 2014 version]
DREAM BABY DREAM [Original Suicide version]
---
Page last updated: 23 Mar 2012