DRIVE ALL NIGHT
Glen Hansard's cover version
---
When I lost you honey, sometimes I think I lost my guts too
And I wish that God would send me a word, send me something I'm afraid to lose
Lying in the heat of the night like prisoners all our lives
But I get shivers down my spine, girl, and all I wanna do is hold you tight

Baby baby baby, I swear I'll drive all night again just to buy you some shoes and to taste your tender charms
And I just wanna sleep tonight again in your arms, oh yeah, oh yeah

Well tonight there's fallen angels, they're waiting for us down in the street
And tonight there's calling strangers, hear them crying in defeat
Let them go, let them go, let them go do their dances of the dead
Let 'em go right ahead, girl, and dry your eyes
And come on come on come on come on, let's go to bed

Baby baby baby, I swear I'll drive all night again just to buy you some shoes and to taste your tender charms
And I just wanna sleep tonight again in your arms, oh yeah, oh yeah

[saxophone solo]

Well there's machines and there is fire waiting at the edge of town
Well they're out there for hire, baby, they can't hurt us now
Because you got, you got, you got my, my love, girl, you've got my love, girl
Through the wind, through the rain, the snow, the wind, the rain
You've got my, you got, you got my love, oh girl you've got my love
You got, you got my love, oh girl you've got my love
You got, you got my love, oh girl you've got my love
Heart and soul, heart and soul, heart and soul, heart and soul

And I just wanna drive all night again just to buy you some shoes and to taste your tender charms
And I just wanna sleep tonight again in your arms, oh yeah, oh yeah

Whoa whoa whoa
Whoa whoa
La-la-la la-la-la la-la-la la-la-la la-la-la

Don't cry now, and it feels like rain
Don't cry now, and it feels like rain
Don't cry now, baby can you feel it
Don't cry now, baby can you feel it
Don't cry now, can you fell it
Don't cry now, can you feel it
Don't cry now, and it feels like rain
Don't cry now
---
Info
The above lyrics are for Glen Hansard's cover version of DRIVE ALL NIGHT, which he released on his 2013 EP Drive All Night. The song was produced by Joe Henry and features Eddie Vedder on harmony vocals and Jake Clemons on saxophone. The four-track EP was released on the Anti label on 12-inch vinyl on 25 Nov 2013 (29 Nov 2013 in Europe) and on CD on 03 Dec 2013. $1 from the sale of the full EP benefits the Little Kids Rock foundation.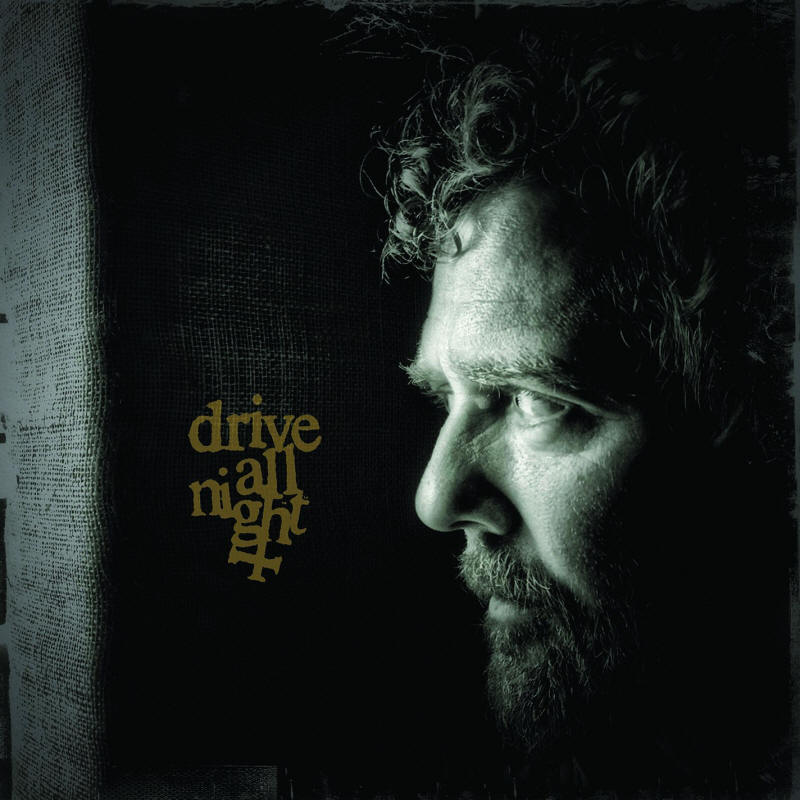 Glen Hansard -- Drive All Night

12" EP - Anti (87216-1) - USA, 2013
12" EP - Anti (7216-1) - Europe, 2013
CD EP - Anti (87216-2) - USA, 2013

The European 12-inch vinyl issue includes a free CD of the entire EP, while in the U.S. the 12-inch vinyl and the CD were issued separately.
Studio Recording
During an in store session at Cool Discs Music in Derry, Ireland, promoting the release of his EP Drive All Night, Glen Hansard explained: "I learned this song for a friend of mine's wedding two years ago. She was getting married and wanted me to sing this Bruce Springsteen song, which I was very happy to learn. And in fact it was a kind of a deeper eye to everything else he was doing... deeper inside than I already had."
He added: "I learned this song and I now was recording some songs with Joe Henry a couple of years ago in the studio and he had these kinda heavyweight sort of jazzer guys playing on the record. And as a kind of a breaker of the ice I recorded this song purely as a kind of a, you know, I don't know what else to play, so I played this song. And we recorded it and I never really thought anymore about it. And I was on tour with Eddie Vedder when we heard about Clarence Clemons passing away. And I remembered that I've recorded the song and Jake was in town and Eddie suggested that we stick some vocals on the recording that we already had done. So that's kinda how it came about and then we decided to put it out and get the money to Little Kids Rock, Clarence Clemons' favourite charity. So there's the story of how this record came to be."
Bruce Springsteen and Glen Hansard
Glen Hansard has since covered Springsteen's DRIVE ALL NIGHT live many times with his band The Swell Season, often with Jake Clemons on saxophone. On 27 Jul 2013, he joined Bruce Springsteen & The E Street Band onstage during their Wrecking Ball Tour show in Kilkenny, Ireland, for a rendition of DRIVE ALL NIGHT. See the live 27 Jul 2013 version for more details.
After winning "Best Original Song" Academy Award in 2008 for his song FALLING SLOWLY, Glen Hansard spoke with Springsteen, who shared some poignant wisdom about appreciating success. "I remember sitting next to Bruce Springsteen, and he put things in perspective for me so, so well," Hansard told Rolling Stone in 2012. "He said, 'When you have success, you need to mark it, even if it's opening a beer or a bottle of champagne or going to dinner with your family or taking a holiday. If you don't mark your success, then the day your ship comes in might just be another day at the office.' And I remember thinking, 'Jesus, that's so true!'"
Other Official Releases
Glen Hansard's cover version of DRIVE ALL NIGHT was also included on a various artists Bruce Springsteen tribute album.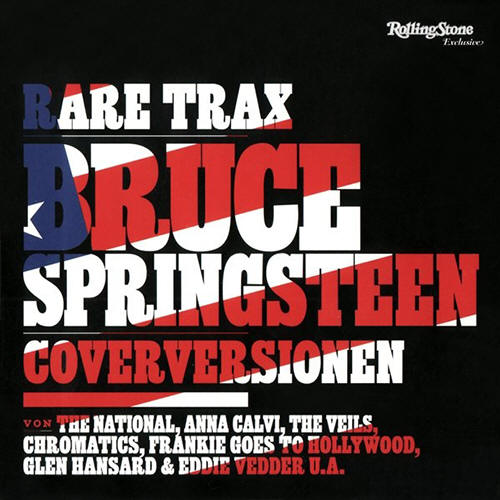 Various artists -- Rare Trax Vol. 86 - Bruce Springsteen Coverversionen

CD - Rolling Stone (no catalog number) - Germany, 2014

This is a various artists Bruce Springsteen tribute album. It's a free CD issued exclusively with the June 2014 issue of the German edition of Rolling Stone magazine. DRIVE ALL NIGHT is performed by Glen Hansard.

Available Versions
List of available versions of DRIVE ALL NIGHT on this website:
DRIVE ALL NIGHT [Album version]
DRIVE ALL NIGHT [Outtake version 1]
DRIVE ALL NIGHT [Outtake version 2]
DRIVE ALL NIGHT [Home demo version]
DRIVE ALL NIGHT [Live 05 Nov 1980 version]
DRIVE ALL NIGHT [Live 22 Nov 2005 version]
DRIVE ALL NIGHT [Live 23 Aug 2008 version]
DRIVE ALL NIGHT [Live 27 Jul 2012 version]
DRIVE ALL NIGHT [Live 27 Jul 2013 version]
DRIVE ALL NIGHT [Live 26 Apr 2014 version]
DRIVE ALL NIGHT [Glen Hansard's cover version]
---
Page last updated: 30 May 2015