DRY LIGHTNING
Willie Nelson's cover version
---
| | |
| --- | --- |
| Willie Nelson: | I threw my robe on in the morning, watched the ring on the stove turn to red |
| | Stared hypnotized in a cup of coffee, pulled on my boots and made the bed |
| | Screen door hangin' off its hinges kept bangin' me awake all night |
| | As I look out the window, the only thing in sight |
| Nelson and Harris: | Is dry lightning on the horizon line |
| | It's just dry lightning |
| Willie Nelson: | And you on my mind |
| | |
| Willie Nelson: | I chased the heat of her blood like it was the holy grail |
| | Descend beautiful spirit into the evening pale |
| | Her appaloosa's kickin', kickin' in the corral and smelling rain |
| | And there's a low thunder rolling across the mesquite plain |
| Nelson and Harris: | But there's dry lightning on the horizon line |
| | It's just dry lightning |
| Willie Nelson: | And you on my mind |
| | |
| Emmylou Harris: | He'd drive down Alvarado street where she danced to make ends meet |
| | He'd spend the night over his gin and he'd watch her as she talk to her men |
| Willie Nelson: | The piss yellow sun comes bringin' up the day |
| Emmylou Harris: | She said, "Ain't nobody can give nobody, what they really need anyway." |
| | |
| Nelson and Harris: | Well, you get so sick of fightin', you lose your fear of the end |
| Willie Nelson: | Well, I can't lose your memory and the sweet smell of your skin |
| Nelson and Harris: | And it's just dry lightning on the horizon line |
| | Now it's just dry lightning |
| Willie Nelson: | And you on my mind |
---
Info
The above lyrics are for Willie Nelson's cover version of DRY LIGHTNING. The song was released on his 2013 album To All the Girls....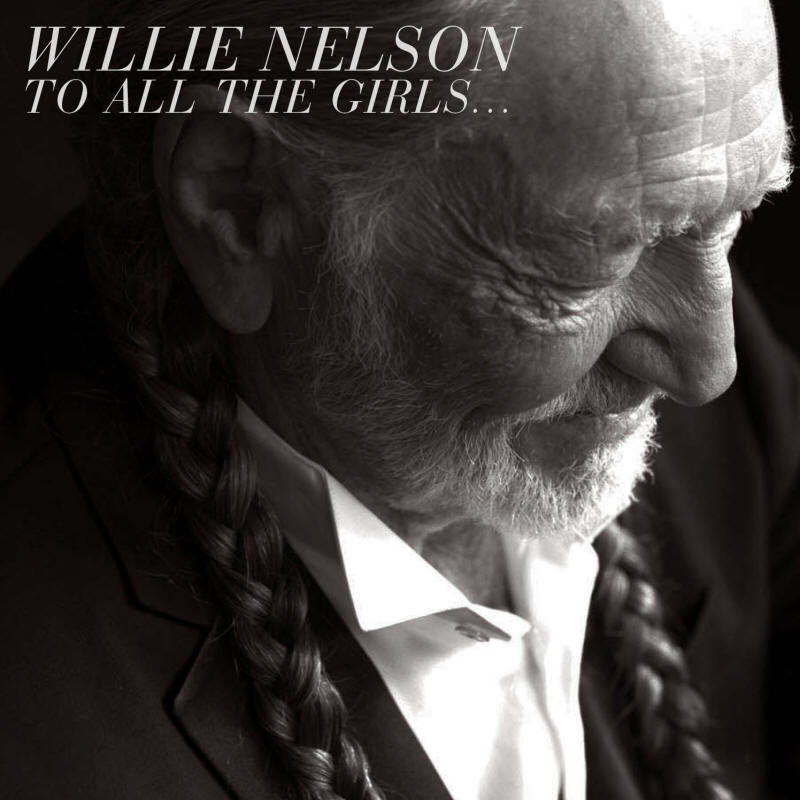 Willie Nelson -- To All the Girls...

CD - Legacy (88765425862) - USA, 2013
2xLP - Legacy (88883759731) - USA, 2013
To All the Girls... consists of a collection of duets featuring Nelson along with country music female singers. His duet partner on DRY LIGHTNING is Emmylou Harris.
The track was recorded at Ben's Studio in Nashville, TN. Additional recording took place at Sound Emporium Recording Studios in Nashville, TN. It features Willie Nelson on vocals and electronic drums (trigger), Emmylou Harris on vocals, Buddy Cannon on backing vocals, Bobby Terry on acoustic guitar, Steve Gibson on electric guitar, Tommy White on steel guitar, Kevin "Swine" Grantt on upright bass, Wayne Benson on mandolin, Bobby Wood on synthesizer, Mickey Raphael on bass harmonica and echo harp, Chad Cromwell on drums, and Jim "Moose" Brown on percussion.
Available Versions
List of available versions of DRY LIGHTNING on this website:
DRY LIGHTNING [Album version]
DRY LIGHTNING [Live 19 Apr 1996 version]
DRY LIGHTNING [Live 14 May 2005 version]
DRY LIGHTNING [Willie Nelson's cover version]
---
Page last updated: 20 Oct 2013