FASTER AND LOUDER
The Dictators' album version
---
One, two, three, four

Talk, talk, talk, talk, keeps getting in the way
Speaking as a young artiste who has so much to say
So now you know my situation
Understand my aggravation
Building up so strong inside
Cause I wanna make some noise

I can play (faster and louder)
I can dance (faster and louder)
I can live (faster and louder)
I'm a man (faster and louder)

Feel the need to express myself
Think I'll form a band and call it Yazoo Squelch
Yeah some say it's an aberration
I think it's my avocation
Step aside to be overexposed
I wanna make some noise

I can talk (faster and louder)
I can eat (faster and louder)
I can screw (faster and louder)
I'm a man, I'm a man (faster and louder)

One! Two! One, two, three, four!
I can scream (faster and louder)
I can jive (faster and louder)
Walk the dog (faster and louder)
Mow the lawn (faster and louder)
Jump back jack! (faster and louder)
Get down Bernice! (faster and louder)
Hot Pants! (faster and louder)
Later, holmes! (faster and louder)
---
Info
FASTER AND LOUDER is a song written by Andy Shernoff and released by The Dictators on their 1978 album Bloodbrothers. The above lyrics are for The Dictators' album version of FASTER AND LOUDER as released in 1978.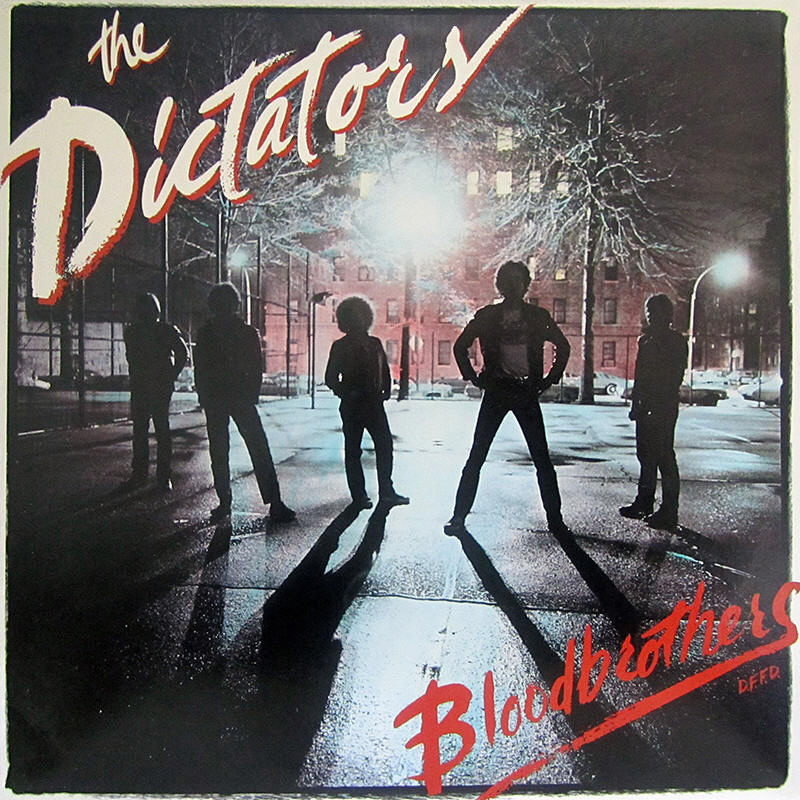 The Dictators -- Bloodbrothers

LP - Asylum Records (6E-147) - USA, 1978

Bruce Springsteen contributed to the studio recording of FASTER AND LOUDER, providing the count-in towards the end of the song (the line above in bold). According to Brucebase, around March 1978 when Springsteen was in the final stages of mixing his Darkness On The Edge Of Town album at The Record Plant in New York City, NY, he dropped by an adjoining studio where The Dictators were working on their work-in-progress third album. Being a fan of the band's first two albums, he winded up contributing the brief count-in vocals for FASTER AND LOUDER.
Live History
As far as it's known, Bruce Springsteen has never performed FASTER AND LOUDER live.
Credits
Thanks Jake (ol'catfishinthelake at BTX and Greasy Lake) for the lyrics help.
Available Versions
List of available versions of FASTER AND LOUDER on this website:
FASTER AND LOUDER [The Dictators' album version]
---
Page last updated: 21 Nov 2017