FUGITIVE'S DREAM
Studio version
---
One, two, three, four, five

Sir I am a pilgrim and a stranger in this land
Once I had a home here, my salvation was at hand
I lived in a fine home, I was respected and satisfied
I had two beautiful children and a kind and loving wife

Then one day a man came to town, a man with nothing and nowhere to go
He came to my door and mentioned something I'd done a long time ago
I allowed him into my home on his vow that nothing would be said
One night I rose from a dreamless sleep and I went to his bed
I watched as he lay sleeping, I reached out and touched his cheek
Felt a chill run through my bones and I fled into the street

I woke up in a motel room with the light rushin' in
Like someone had thrust open a door and closed it tight again
I tried to understand why I felt these things that I felt
And why I walked these streets at night a stranger to myself

Last night the same dream keeps coming around
I'm standing high in the green hills looking across to the outskirts of town
The night air fills my lungs, the wind sweeps around me so strong
Stars rise in a black endless sky, grow brighter and brighter then gone, gone, gone
---
Info
FUGITIVE'S DREAM is an unreleased Bruce Springsteen song. The above lyrics are for the only known take of the song.
FUGITIVE'S DREAM shares some lyrics with another outtake from the same period, UNSATISFIED HEART. In his 2012 book E Street Shuffle: The Glory Days of Bruce Springsteen & the E Street Band, Clinton Heylin wrote: "There is a distinct possibility that the transition from 'Fugitive Dream' to 'Unsatisfied Heart' occurred between takes on March 24."
Studio Recording
According to Sony's database of Springsteen recording sessions, FUGITIVE'S DREAM was recorded on 20 Jan 1983 and 24 Mar 1983 at Thrill Hill West, Springsteen's home studio in Los Angeles, CA. One take of FUGITIVE'S DREAM is in circulation among collectors, and most probably it was cut on one of these two dates. The above lyrics are transcribed from that circulating studio version of FUGITIVE'S DREAM. Springsteen recorded more than an album's worth of songs by himself during this period. He played all the instruments himself, with the help of a drum machine only, and overdubbing to create the final product.
Bootleg Releases
This version of FUGITIVE'S DREAM can be found on several bootlegs, including The Lost Masters Vol. 16 (Labour Of Love).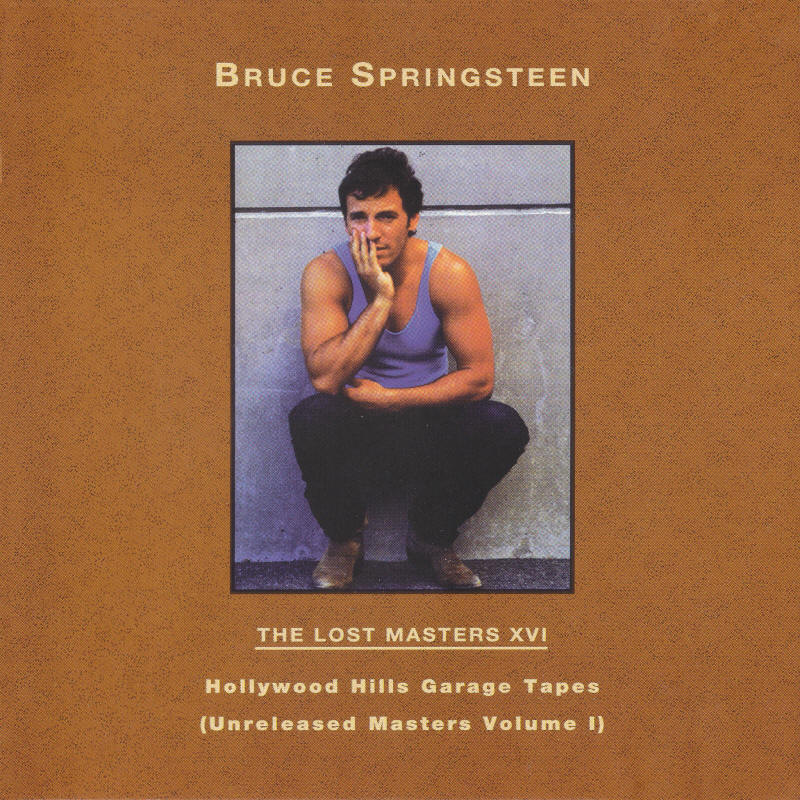 Bruce Springsteen -- The Lost Masters Vol. 16 (Labour Of Love)
Live History
As far as it's known, Bruce Springsteen has never performed FUGITIVE'S DREAM live.
Covers
As far as it's known, no artist has recorded and released Bruce Springsteen's FUGITIVE'S DREAM.
Credits
Thanks Elke for the lyrics help.
Available Versions
List of available versions of FUGITIVE'S DREAM on this website:
FUGITIVE'S DREAM [Studio version]
---
Page last updated: 28 Jul 2014