GOTTA GET THAT FEELING
Unofficial studio version #2
---
Three, four
Hey girl, won't you come out tonight
You fear the world
And baby just come dry your eyes
Because we gotta get that feeling
You wanna get that feeling
Oh back again, yeah back again

And it's alright
Don't you worry about your world that I got tonight
Whoa don't you worry it's alright, the stars shining bright
And I'll leave it in your eye, how did we ever
Yes we'll be forever, and it'll be alright

Now there's a moon
And there's a dream way up above
And it starts soon
Well come on and come on and show your love
And we gotta get that feeling, gotta get that
We gotta get that feeling
Whoa back up, back again
We gotta get it back again
Yes we gotta get that feeling, gotta get that feeling
Gotta get that feeling, in the new world
Gotta get that feeling, gotta get that
Whoa love me tonight, forever again tonight
Whoa and let these arms defend your eyes
And we'll kiss forever and ever, and you will hold me tight

Yeah
Back to the
G!
Yeah na na na na
Da da da da da da da
F!
Da da da da da da da
C!
Da
A!
Da
B!
Daaa
Ohhhhh

Yeah come on loose and dry you eyes and we'll be there
And you leave me, oh, and you're surprised
Oh we've gotta get that feeling
Baby's gotta get that feeling
Yes hold it back again, hold it back this time
Yeah da da da da da da da
Da da da da da da da
Da da da da da da da
Da da da da da da da
Da da da da da da da
---
Info
Prior to the release of The Promise in 2010, two studio takes of GOTTA GET THAT FEELING had been circulating on bootlegs. One was recoded in August 1977 (probably the 12th) at Atlantic Studios in New York City, and another was recoded in September or October 1977 at The Record Plant in New York City. Bootleggers have used the title GET THAT FEELING for this song.
The above lyrics are for the unofficial take recorded at The Record Plant. It can be found on the Deep Down In The Vaults (E. St. Records) bootleg.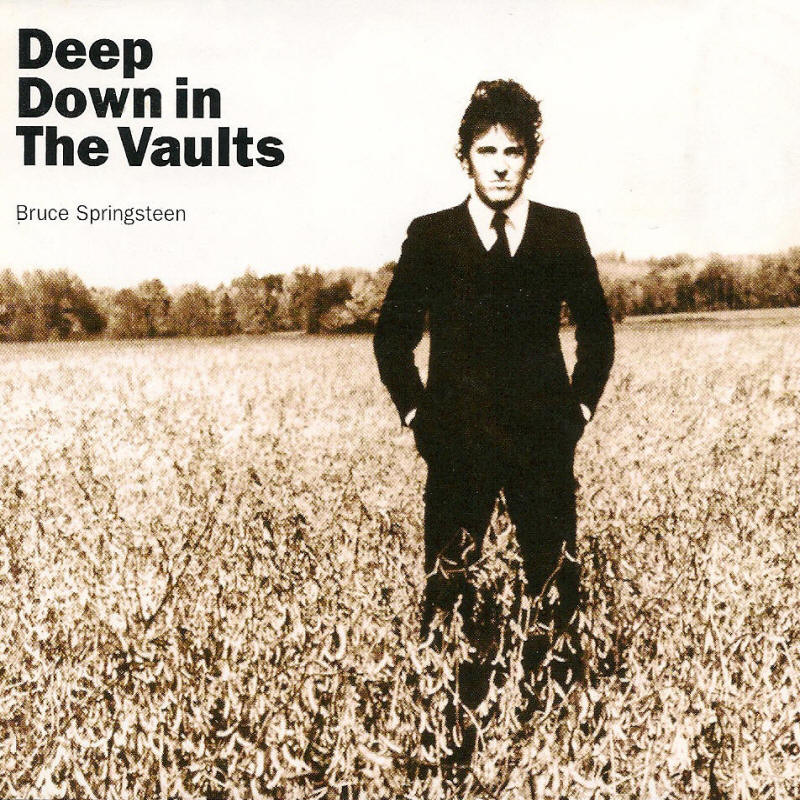 Bruce Springsteen -- Deep Down In The Vaults (E. St. Records)
This version shows Springsteen's song-making process, as he yells out key changes in the middle of the track.
Request
If you have any corrections or additional info, please contact me via the below form or by email: . You will be credited. Thanks in advance.
Available Versions
List of available versions of GOTTA GET THAT FEELING on this website:
GOTTA GET THAT FEELING [Official studio version]
GOTTA GET THAT FEELING [Unofficial studio version #1]
GOTTA GET THAT FEELING [Unofficial studio version #2]
GOTTA GET THAT FEELING [Live 07 Dec 2010 version]
---
Page last updated: 31 Oct 2010