HONKY TONK WOMEN
Live 09 Jul 1995 version
---
I met a gin soaked, bar-room queen in Memphis
She tried to take me upstairs for a ride
She had to heave me right across her shoulder
And I just can't seem to drink you off my mind

It's the honky tonk, honky tonk women
Gimme, gimme, gimme the honky tonk blues

I laid a divorcee in New York City
Well I had to put up some kind of fight
The lady she covered me with roses
She blew my nose and then she blew my mind

It's the honky tonk, honky tonk women
Gimme, gimme, gimme the honky tonk blues

It's the honky tonk, honky tonk women
Gimme, gimme, gimme the honky tonk blues
Yeah

It's the honky tonk, honky tonk women
Gimme, gimme, gimme the honky tonk blues

It's the honky tonk, honky tonk women
Gimme, gimme, gimme the honky tonk blues
---
Info
HONKY TONK WOMEN is a 1969 song by The Rolling Stones. See the original The Rolling Stones version for more details. Not to be confused with HONKY TONK, a 1956 instrumental that was also covered by Bruce Springsteen.
Live 09 Jul 1995 version
The above lyrics are for that live 09 Jul 1995 performance of HONKY TONK WOMEN at Cafe Eckstein in Berlin, Germany, with Wolfgang Niedecken and his Leopardefell Band. Niedecken sang the first verse, Springsteen sang the second, and the two shared vocals on the chorus.
The 09 Jul 1995 Show
Wolfgang Niedecken is a famous German rock singer who was sent to New York in 1995 to interview Bruce Springsteen. The two became friends, and as Springsteen decided to record a new version of HUNGRY HEART in Berlin that same year, he picked Wolfgang and his band to back him up. From that point on, Wolfgang joined Springsteen onstage almost every time the latter toured Germany.
Springsteen, backed by Wolfgang Niedecken and Leopardefellband, recorded a music video for HUNGRY HEART on 09 Jul 1995 at Cafe Eckstein in Berlin, Germany. The four-hour shoot was a mini-concert consisting of seven takes of HUNGRY HEART, two more Springsteen originals, and the rest of the gig were covers.
Video of a take of HUNGRY HEART from the 09 Jul 1995 gig was released promotionally that year and the audio was released as a single in Europe. The video was also included on Springsteen's The Complete Video Anthology / 1978-2000 in 2001.
HUNGRY HEART
HUNGRY HEART
DOWN THE ROAD APIECE
HUNGRY HEART
HUNGRY HEART
BOOM BOOM
HUNGRY HEART
HUNGRY HEART
KNOCKIN' ON HEAVENS DOOR
HUNGRY HEART
GLORY DAYS
JUMPIN' JACK FLASH
TWIST AND SHOUT
Official Releases
Other versions of HONKY TONK WOMEN were officially released.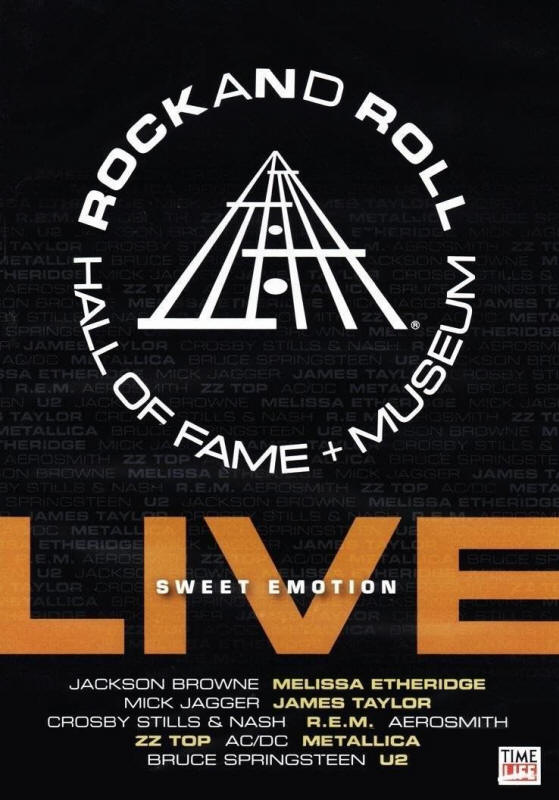 The live 18 Jan 1989 version of HONKY TONK WOMEN was first released on the Rock And Roll Hall Of Fame + Museum Live: Sweet Emotion home video in 2009.

Live History
HONKY TONK WOMEN was performed off-tour on 09 Jul 1995 at Cafe Eckstein in Berlin, Germany, during a gig with Wolfgang Niedecken and Leopardefell Band to tape the HUNGRY HEART music video.
09 Jul 1995 at Cafe Eckstein, Berlin, Germany
In early 1971, Steel Mill used a snippet of HONKY TONK WOMEN in the middle of Martha And The Vandellas' DANCING IN THE STREET. See the live 18 Jan 1971 version of DANCING IN THE STREET for more details.
HONKY TONK WOMEN was played as part of a medley with DARLINGTON COUNTY, once during The Reunion Tour and twice during the Wrecking Ball Tour.
Available Versions
List of available versions of HONKY TONK WOMEN on this website:
HONKY TONK WOMEN [Live 09 Jul 1995 version]
HONKY TONK WOMEN [Original The Rolling Stones version]
---
Page last updated: 29 Dec 2015