JESSE JAMES
Take #1
---
Jesse James
It was a sunny afternoon down at the ??? shack
Robert... for the amnesty, for the amnesty ??? Robert Ford shot Jesse in the back
He ran Bobby, he ran, he ran to Maria, but the freedom he gained from his sins
She said Bobby, oh Bobby what have you done
And she would not marry him

He swore he'd never hang his head in shame
And so he rode with his gun in his hand
Every where across the land people came
To meet the man who shot Jesse James

??? faith
??? mountainside
Stealing the banks
???

He was killed ???
Who was just out to make himself a name
He lays in the blood dyin' in the sun
And as my dream, my dream ???

??? lay down ???
He spoke aloud as after he was ???
??? Jesse ??? himself
I'm sorry for what I've done

Da da da...
Da da da...
Da da da...
Da da da...

Da da da...
Da da da...
Da da da...
Da da da...
---
Acoustic home demo recorded in Bruce's home in Colts Neck, NJ, between mid-Sep 1981 and May 1982, following the end of The River tour. It appears on The Lost Masters Vol. 10 bootleg, which mistakenly states that it was recorded at Bruce's home in Hollywood Hills, Los Angeles, CA, in early 1983.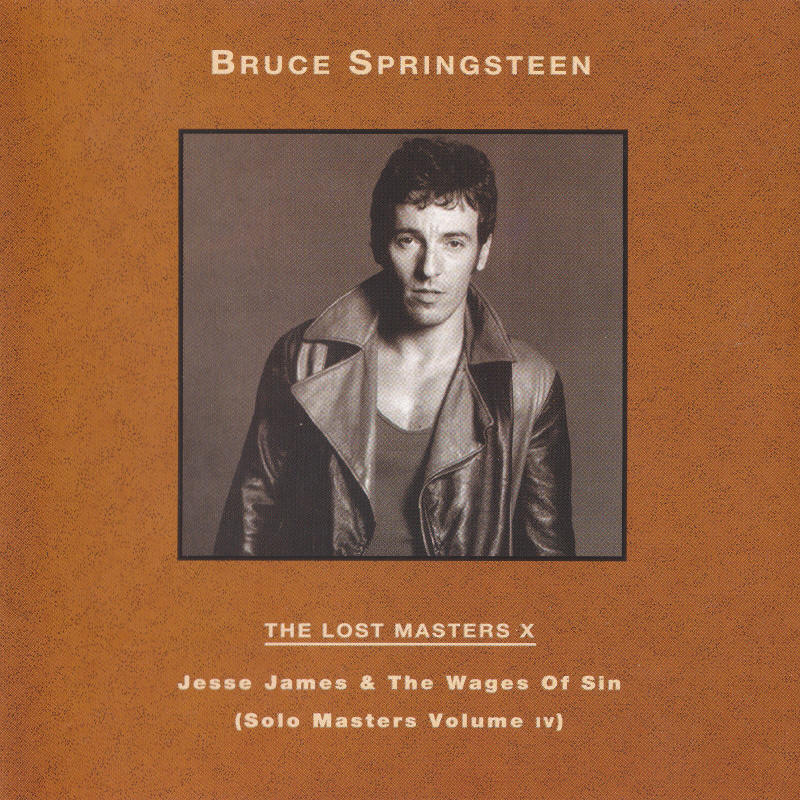 Bruce Springsteen -- The Lost Masters Vol. 10 (Labour Of Love)
The story is about Robert Ford, the man who shot Jesse James. Maybe the longest of the acoustic demos from the era, however, it is spoiled by some unintelligible and bluffed vocals. The harmonies on this take are similar to NONE BUT THE BRAVE. See also take #2.
This song may have its roots in the earlier home demo ROBERT FORD AND JESSE JAMES.
Note that this Springsteen-penned home demo is totally different from JESSE JAMES, the cover from Springsteen's 2006 album We Shall Overcome - The Seeger Sessions.
Liner notes from The Lost Masters Vol. 10 bootleg booklet:
What is perhaps most fascinating about these demos (beyond the unbelievable source sound quality and compelling lyrics), is that it provides a glimpse into a master at work, constructing and deconstructing ideas, lyrics and sounds and attempting to mold them into something substantial. Listening to "Jesse James" and its incredible reprise, one is left wondering what could have become of a song such as this.
Available Versions
List of available versions of JESSE JAMES on this website:
JESSE JAMES [Take #1]
JESSE JAMES [Take #2]
---