JOHNNY 99
Home demo version 1
---
Well they closed down the auto plant in Mahwah late last month
Ralph went out looking for a job but he couldn't find none
He came home too drunk from mixing Tanqueray and wine
He got a gun, shot a night clerk, now they call him now Johnny 99

It was down in the part of town where women in a car won't stop
He was stumbling down the street and that little man's blowing his top
They found him standing at the bar, drunk and blasted out of – and crying
They slapped the handcuffs there on Johnny 99

City supplied a public defender but the judge was Mean John Brown
He came into the courtroom and stared poor Johnny down
"Well the evidence is clear gonna let the sentence buddy fit the crime
Prison for 98 and a year and we'll call it even, Johnny 99"

Well Johnny, Johnny, na na na na na na
Na na, na na, na na na, na na na na
Na na na na na na na na na na na
Da da da da, da da da da da

Well Johnny, Johnny, before we put you away
Is there anything son that you wanna say?
'Cause from here on after we can only hear you buddy when you shout
You're going deep down deep in some hole and you ain't ever gonna come back out

Your honor, I had bills I, I just could not pay
Now my bank was gonna come and take my house away
Now Judge I ain't saying that makes me an innocent man
But it was more and all this that put that gun in my hand

Now your honor I do believe I'd be better off dead
If you take a man's life for the thoughts that's in his head
You best sit back in that chair and think it over, Judge, one more time
Let the executioner do his job on Johnny 99

It's only $200, that was all I was asking for
Judge, just $200 and I'd've been on my way out the door
He reached beneath the counter and I saw something shiny in his hand
I shot – he started – he spewed blood like a fountain and I dropped my gun and I ran

Now your honor I do believe I'd be better off dead
And if you can take a man's life for the thoughts that's in his head
Now I ain't saying, Sir that...
---
Info
The above lyrics are for an acoustic home demo take of JOHNNY 99 recorded, according to Brucebase, at Thrill Hill Recording (Springsteen's home studio) in Colts Neck, NJ, following the end of The River Tour, sometime between mid-September 1981 and May 1982, but most probably in 1981. See also the home demo version 2.
Both circulating home demo takes of JOHNNY 99 can be found on the Fistfull Of Dollars (E. St. Records) bootleg.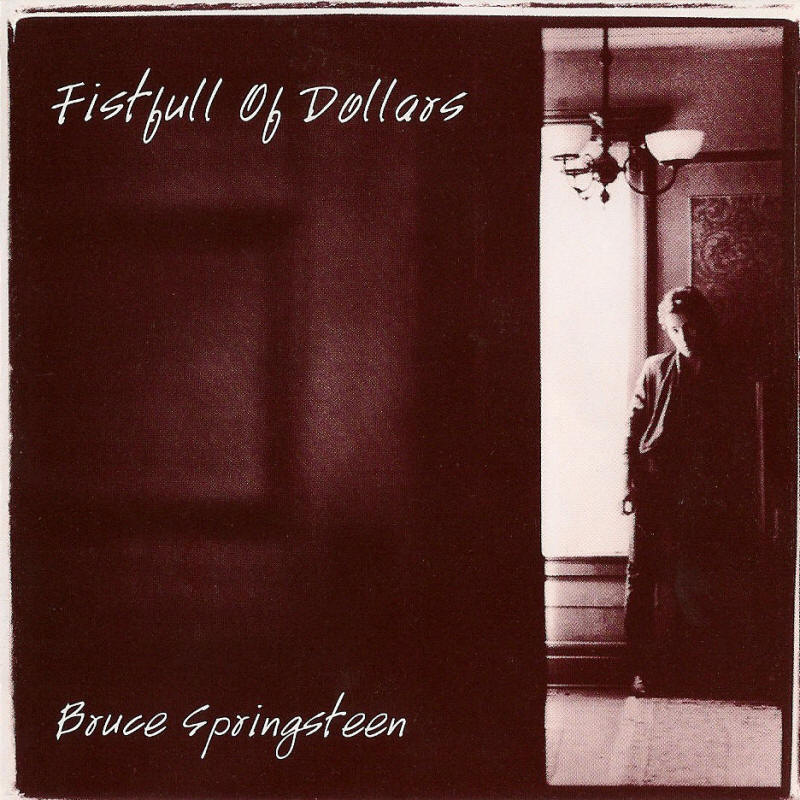 Bruce Springsteen -- Fistfull Of Dollars (E Street Records)
Credits
Thanks Jake (ol'catfishinthelake at BTX and Greasy Lake) for the lyrics help.
Available Versions
List of available versions of JOHNNY 99 on this website:
JOHNNY 99 [Album version]
JOHNNY 99 [Home demo version 1]
JOHNNY 99 [Home demo version 2]
JOHNNY 99 [Live 21 Sep 1984 version]
JOHNNY 99 [Live 19 Aug 1985 version]
JOHNNY 99 [Live 18 Nov 2006 version]
JOHNNY 99 [Live 28 Jun 2009 version]
JOHNNY 99 [Live 21 Sep 2009 version]
JOHNNY 99 [Johnny Cash's cover version]
---
Page last updated: 25 May 2014