JOLE BLON
Studio rehearsal version #2
---
Jole Blon, Delta Flower
You're my darling, you're my sunshine
I love you, adore you, forever and ever
And I promise I'll be with you

La la la, la la la la la
La la la la, la la la

In the evening in the shadow
I'll be waiting in the alley
When I hear your sweet voice
I send my love and my kisses to you

Jole Blon, Cajun Angel
Let me tell you that I love you
In the springtime we swore we'd marry
But I will be waiting for you

When your hair turns to silver
I'll still ???
???
And I will ??? you
---
Info
The above lyrics are for a studio rehearsal version of JOLE BLON with the E Street Band recorded on 11 Jan 1980 at Telegraph Hill Studios, a make-shift studio in a converted barn at Springsteen's property on Telegraph Hill Road in Holmdel, NJ. This version was released on The Lost Masters Vol. 13 (Labour Of Love) [track 08] bootleg.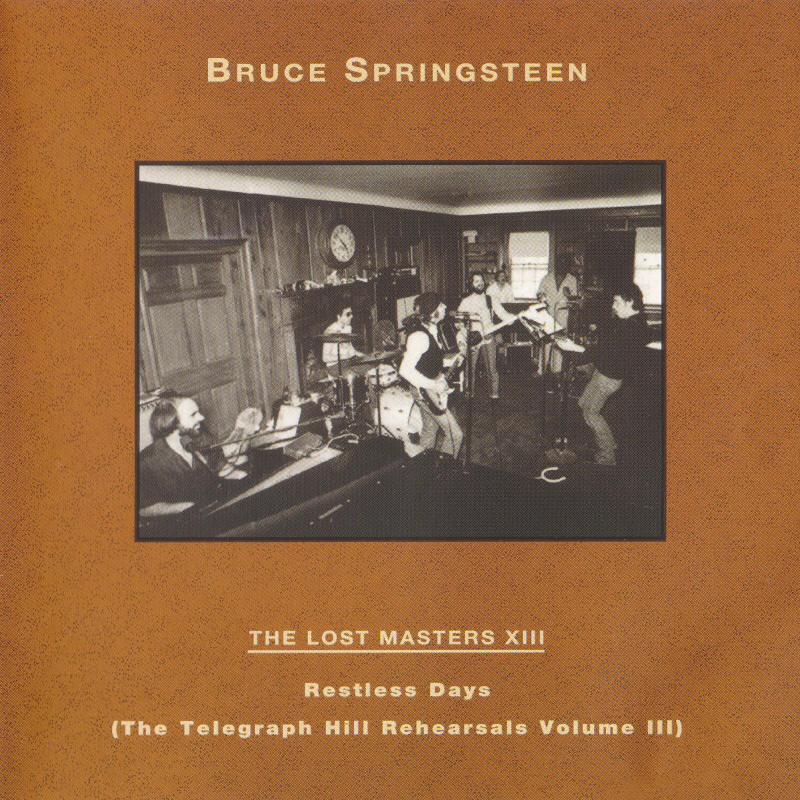 Bruce Springsteen -- The Lost Masters Vol. 13 (Labour Of Love)
Three takes of JOLE BLON recorded on the same day at Telegraph Hill Studios are circulating among collectors. Also see studio rehearsal version #1, studio rehearsal version #3, and Gary U.S. Bonds' album version for more details.
Request
Unfortunately circulating audio recordings from the Telegraph Hill Studios rehearsals are of poor quality and Springsteen's vocals are buried under the instruments on virtually all of these recordings. Therefore much of this take's lyrics are unintelligible. For any additions, comments, or corrections, please contact me via the below form or by email: . You will be credited. Thanks in advance.
Available Versions
List of available versions of JOLE BLON on this website:
JOLE BLON [Gary U.S. Bonds' album version]
JOLE BLON [Studio rehearsal version #1]
JOLE BLON [Studio rehearsal version #2]
JOLE BLON [Studio rehearsal version #3]
JOLE BLON [Live 15 Feb 2014 version]
JOLE BLON [Original Breaux Frères version]
---
Page last updated: 06 Oct 2012