LINDA PALOMA
Studio version
---
At the moment the music began and you heard the guitar player starting to sing
You were filled with the beauty that ran through what you were imagining
Dreaming of scenes from those songs of love
I was the endless sky and you were my beautiful dove

Now the music that played in your ears grows a little bit fainter each day
And you find yourself looking through tears at the love you feel slipping away
Though it's not the kind of love you might hope to find
If tears could release the heart from the shadows preferred by the mind

Like a wind that comes up in the night caressing your face while you sleep
Love will fill your eyes with the sight of a world you can't hope to keep
Dreaming on after that moment's gone
The light in your lover's eyes disappears with the light of the dawn

But the morning brings strength to your restless wings
And some other lover sings to the sun's bright corona
I know all about these things, Linda Paloma
Fly away, Linda Paloma
---
Intro
LINDA PALOMA is a 1976 song by Jackson Browne. See the original Jackson Browne version for more details. Bruce Springsteen recorded a version of LINDA PALOMA that was released on the 2014 various artists Jackson Browne tribute album Looking Into You: A Tribute To Jackson Browne.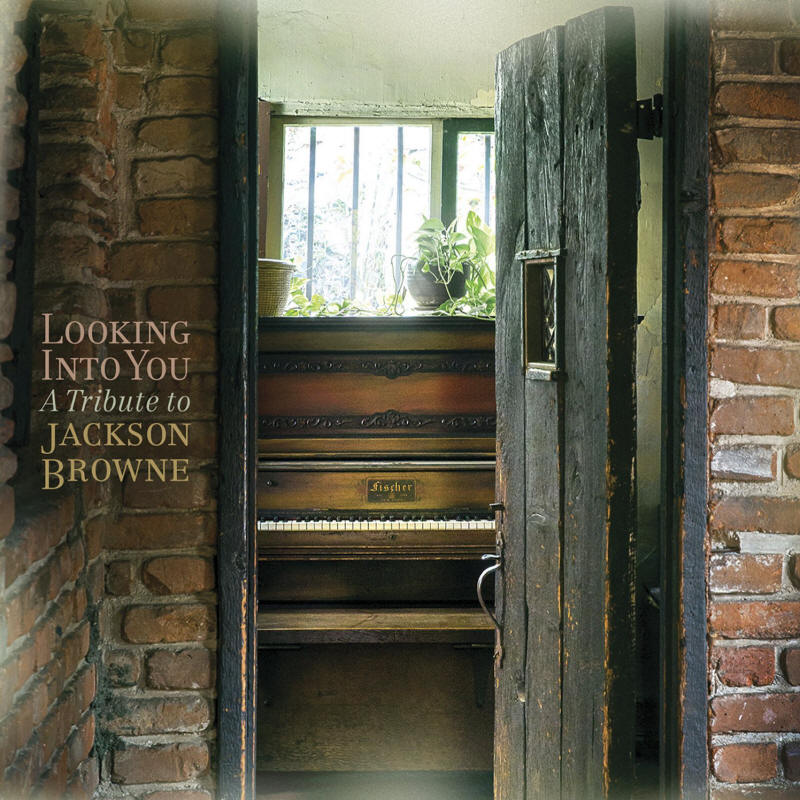 Various artists -- Looking Into You: A Tribute To Jackson Browne

CD - Music Road Records (MRR CD 018) - Europe, 2014

Recording and Release
Bruce Springsteen's studio version of Jackson Browne's LINDA PALOMA was produced by Ron Aniello and Patti Scialfa and recorded at Stone Hill Studio, Springsteen's new home studio in Colts Neck, NJ. The track was mixed by Bob Clearmountain and mastered by Bob Ludwig. Patti Scialfa contributes harmony vocals on the tracks (above parts in italic). The performing musicians line-up on the track is:
Bruce Springsteen (vocal, acoustic and electric guitar)
Patti Scialfa (harmony vocals)
Steve Jordan (drums)
Pedro Martinez (percussion)
Nils Lofgren (nylon string guitar, accordion)
Ron Aniello (bass)
Marc Ribot (electric guitar)
Curt Ramm (trumpet
Soozie Tyrell (fiddle)
Looking Into You: A Tribute To Jackson Browne is a two-CD set featuring a variety of artists covering songs written by Jackson Browne. It was officially released on 01 Apr 2014 on Music Road Records. Springsteen's version of LINDA PALOMA, along with the rest of the tribute album, debuted on 25 Mar 2014, streaming online via USAToday.com.
Live History
Bruce Springsteen has never performed LINDA PALOMA live.
Available Versions
List of available versions of LINDA PALOMA on this website:
LINDA PALOMA [Studio version]
LINDA PALOMA [Original Jackson Browne version]
---
Page last updated: 06 Apr 2014