LOSIN' KIND
Early home demo version
---
I grabbed her hand to get out of there, I felt like I was gonna be sick
Half hour later the snow started coming down, that highway got pretty slick
I seen some lights in my rearview mirror, so I panicked and I gave her a gun
I wrapped us around a telephone pole out on Highway One
She stumbled out onto the bank and sat there in a pout
Took 'em an hour and a chainsaw just to get me out
Then they threw me on a stretcher and we made that hospital run
All I remember is a trooper saying "what did you think you were doing son?"
And the answer I couldn't find
So I just laid back and listened to the siren whine

Na yes, na na, na na na na
Na na na, na na na na na

[Tape stops and then resumes]

We ended.. we end up in this Best Western... we rode around in my Buick getting drunk and having fun
We ended up in this Best Western out on Highway One
3 A.M. we went out to this little roadside bar
It was there the cash register was open, it was there I hit that guy too hard
But I knew when I hit him for the second time
One attracts the other when you're running the losing kind

I grabbed her hand to get out of there, I felt kinda sick
Half hour later the snow started coming down, that highway got pretty slick
I seen some lights in my rearview mirror, I panicked and I gave her a run
Wrapped us around a telephone pole out on Highway 101
She stumbled out onto the bank and sat there in a pout
Trapped the driver side window, buddy when I got out
All I had to greet me was a state trooper's gun
He just looked straight at me and said "What do you think you're doing son?"
Well the answer I couldn't find
She just started laughin', and I hung my head and cried

Yes, na na yes na na na
Na na yes, la la la la la
---
Info
The above lyrics are for an early home demo version of LOSIN' KIND recorded at Thrill Hill Recording (Springsteen's home studio) in Colts Neck, NJ, following the end of The River Tour, sometime between mid-September and December 1981. This is an unfinished work-in-progress take, a lot less complete and more fragmented than the finished home demo version. It's actually two run-through takes that are most probably consecutive. The first one consists of the 4th (and last) verse of the song. The cassette recorder is stopped and then resumed to record the second take which consists of the 3rd and 4th verses of the song.
This early home demo version of LOSIN' KIND is commonly known under the work-in-progress title "The Answer".
Bootleg Releases
This early home demo version of LOSIN' KIND can be found on several bootlegs including Fist Full Of Dollars (E. St. Records) [track 04].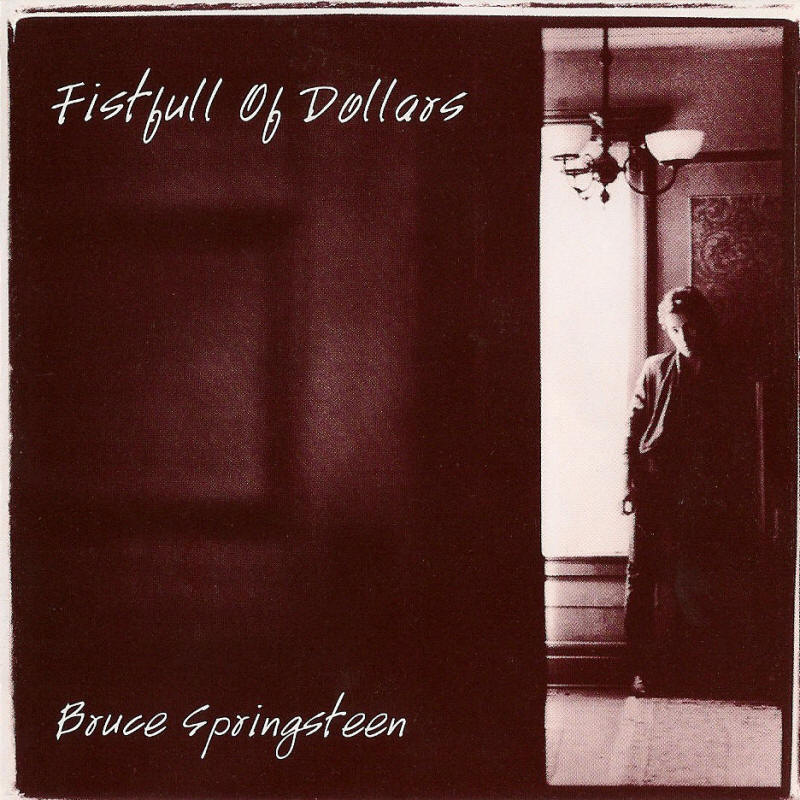 Bruce Springsteen -- Fistfull Of Dollars (E Street Records)
Credits
Thanks Jake (ol'catfishinthelake at BTX and Greasy Lake) for the lyrics help and Pete Russell (Peteadmin at Brucebase) for the correction.
Available Versions
List of available versions of LOSIN' KIND on this website:
LOSIN' KIND [Home demo version]
LOSIN' KIND [Early home demo version]
---
Page last updated: 17 Dec 2015