LOVE'S GLORY
Original Patti Scialfa version
---
Oh, baby tell me stories
About those pretty worlds
Who will deliver us from blame
Who will walk free
Who will walk in chains
And when the sky is falling
What do we believe in
When everything we learned to trust
Turns around and makes a fool of us

Well, baby I, I'll believe in all of love's glory
So don't you try and talk me down
I'm not afraid to stumble
Baby, I can fall

Oh, my tender dreams
I gave them such fragile wings
And I sent them up to heaven
But heaven was just too high
And I watched them falter against the sky

But, baby, I still believe in all of love's glory
I gave that promise to the rain
I'm not afraid to stumble
Baby, I can fall

Oh, if I could I'd play out my part
I'd cup my hands
And I'd collect the rain that falls inside your heart
But I can't stop the rain
I can't hold back the thunder
Oh, but I can make one vow
And promise you my heart right now

'Cause, baby I, I believe in all of love's glory
And no one's gonna talk me down
I'm not afraid to stumble
Baby, I can fall
I'm not afraid to stumble
Baby, I can fall
I'm not afraid to stumble
Baby, I can fall
---
Info
LOVE'S GLORY is a song written by Patti Scialfa and released on her 1993 album Rumble Doll. The above lyrics are for the original Patti Scialfa version of LOVE'S GLORY as released in 1993.
Rumble Doll
Rumble Doll is a studio album by Patti Scialfa released on 13 Jul 1993 on Columbia Records. Produced by Mike Campbell, this was Scialfa's debut album. It features Bruce Springsteen on two tracks: BIG BLACK HEAVEN and TALK TO ME LIKE THE RAIN. He is also credited for additional production on both tracks.
Though Rumble Doll had largely been completed in 1991 and 1992, BIG BLACK HEAVEN and TALK TO ME LIKE THE RAIN were among the last finished, recorded around March 1993 at Thrill Hill Recording, Springsteen's home studio in Beverly Hills, CA.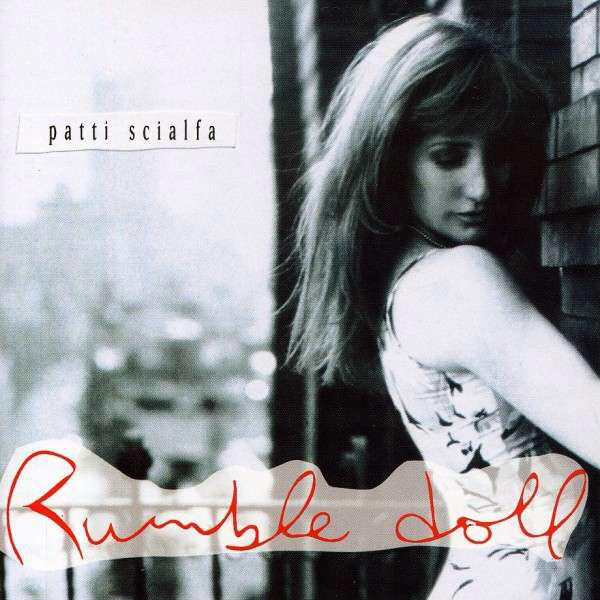 Patti Scialfa -- Rumble Doll

LP - Columbia (473874 1) - USA, 1993
CD - Columbia (CK 44223) - USA, 1993

COME TOMORROW
IN MY IMAGINATION
CHARM LIGHT
BABY DON'T
Bruce Springsteen's Version
Bruce Springsteen probably played guitar on Patti Scialfa's LOVE'S GLORY live once in 1998. See the live 31 Jan 1998 version for more details.
Available Versions
List of available versions of LOVE'S GLORY on this website:
LOVE'S GLORY [Live 31 Jan 1998 version]
LOVE'S GLORY [Original Patti Scialfa version]
---
Page last updated: 02 Sep 2012