MOVE ON UP
Original Curtis Mayfield version
---
Hush now, child
And don't you cry
Your folks might understand you
By and by
Just move on up
Toward your destination
Though you may find
From time to time
Complications

Bite your lip
And take a trip
Though there may be
Wet road ahead
And you cannot slip
Just move on up
For peace you can find
Into the steeple
Of beautiful people
Where there's only one kind

So hush now, child
And don't you cry
Your folks might understand you
By and by
Move on up
And keep on wishing
Remember your dreams
Are your only schemes
So keep on pushing

Take nothing less
Than the supreme best
Do not obey
You most people say
For you can pass the test

Just move on up
To a greater day
But just the lord'll make it
If you put your mind to it
You can surely do it

Just move on up
Move on up
We move on up
Oh, child, we just move on up
We move on up
Move on up
---
Info
MOVE ON UP is a song written by Curtis Mayfield and originally released on his 1970 album Curtis. The above lyrics are for the original Curtis Mayfield version of MOVE ON UP as released in 1970.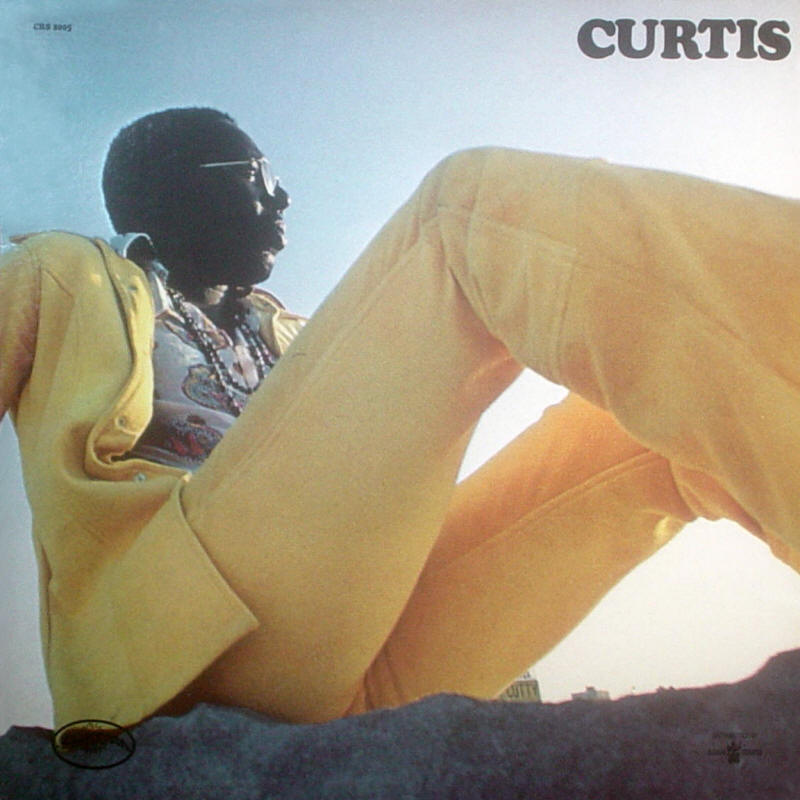 Curtis Mayfield -- Curtis

LP - Curtom (CRS 8005) - USA, 1970

Bruce Springsteen's Version
Bruce Springsteen has never performed MOVE ON UP in full, but he occasionally played a snippet of it in the midsection of TENTH AVENUE FREEZE-OUT during The Reunion Tour. See the live 03 Jun 1999 version of TENTH AVENUE FREEZE-OUT for an example.
He also played part of MOVE ON UP as an outro to THE E STREET SHUFFLE during the 2000 and 2001 Asbury Park holiday shows. See the live 18 Dec 2000 version and live 08 Dec 2001 version of THE E STREET SHUFFLE.
Credits
Thanks Jake (ol'catfishinthelake at BTX and Greasy Lake) for the lyrics help.
Available Versions
List of available versions of MOVE ON UP on this website:
MOVE ON UP [Original Curtis Mayfield version]
---
Page last updated: 04 Feb 2016