MY RIDE'S HERE
Original Warren Zevon version
---
I was staying at the Marriott with Jesus and John Wayne
I was waiting for a chariot, they were waiting for a train
And the sky was full of carrion, "I'll take the mazuma"
Said Jesus to Marion, "That's the 3:10 to Yuma"
My ride's here, my ride's here
My ride's here, my ride's here

The Houston sky was changeless, we galloped through bluebonnets
I was wrestling with an angel, you were working on a sonnet
You said, "I believe the seraphim will gather up my pinto
And carry me away, Jim, across the San Jacinto"
My ride's here, my ride's here
My ride's here, my ride's here

Shelley and Keats were out in the street
And even Lord Byron was leaving for Greece
While back in the Hilton, last but not least
Milton was holding his sides

Saying, "You bravos had better be ready to fight
Or we'll never get out of East Texas tonight"
But the trail is long and the river is wide
And my ride's here

I was staying at the Westin, I was playing to a draw
When in walked Charlton Heston with the Tablets of the Law
He said, "It's still the Greatest Story", I said, "Man, I'd like to stay
But I'm bound for glory, I'm on my way"
My ride's here, my ride's here
My ride's here, my ride's here
My ride's here, my ride's here
My ride's here, my ride's here
My ride's here, my ride's here
My ride's here, my ride's here
My ride's here, my ride's here
---
Info
MY RIDE'S HERE is a song written by Paul Muldoon and Warren Zevon and released by Zevon on his 2002 album My Ride's Here. The above lyrics are for the original Warren Zevon version as released in 2002.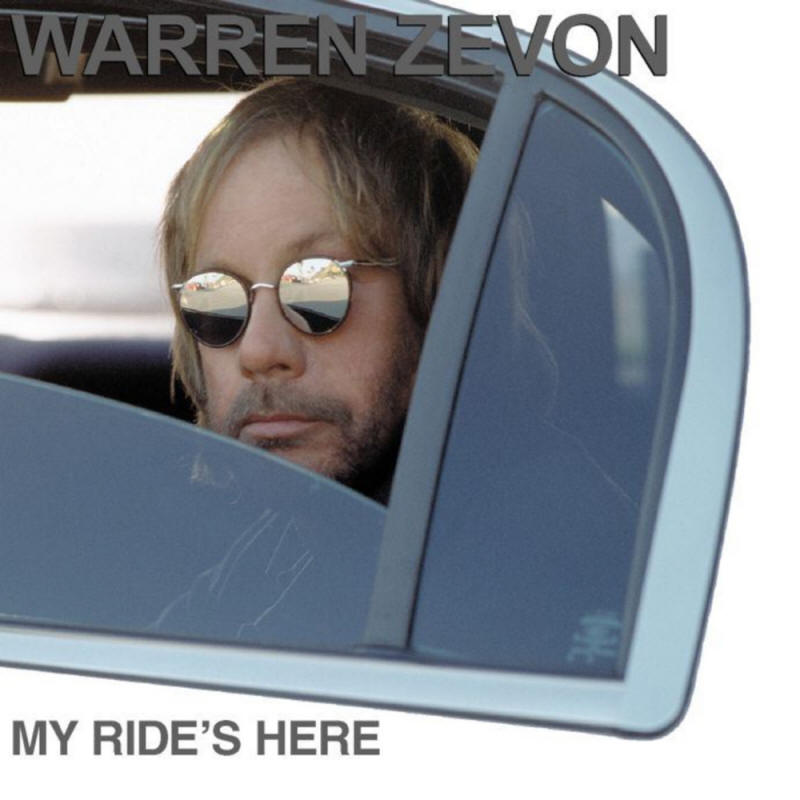 Warren Zevon -- My Ride's Here

CD - Artemis Records (751124-2) - USA, 2002

Bruce Springsteen's Version
Bruce Springsteen performed MY RIDE'S HERE live once, in memory of Warren Zevon who had recently passed away. See the live 10 Sep 2003 version for more details.
Credits
Thanks Jake (ol'catfishinthelake at BTX and Greasy Lake) for the lyrics help.
Available Versions
List of available versions of MY RIDE'S HERE on this website:
MY RIDE'S HERE [Live 10 Sep 2003 version]
MY RIDE'S HERE [Original Warren Zevon version]
---
Page last updated: 08 Oct 2017