OOBY DOOBY
Original Roy Orbison And The Teen Kings version
---
Hey baby, jump over here
When you do the ooby-dooby I just gotta be near
Ooby-dooby, ooby-dooby, ooby-dooby, ooby-dooby
Ooby-dooby ooby-dooby ooby-dooby, dooby-do-wah-do-wah-do-wah

Well you wiggle to the left, you wiggle to the right
You do the ooby-dooby with all of your might
Ooby-dooby, ooby-dooby, ooby-dooby, ooby-dooby
Ooby-dooby ooby-dooby ooby-dooby, dooby-do-wah-do-wah-do-wah

Well you wriggle and you shake, like a bit rattle snake
You do the ooby dooby 'till you think her heart'll break
Ooby-dooby, ooby-dooby, ooby-dooby, ooby-dooby
Ooby-dooby ooby-dooby ooby-dooby, dooby-do-wah-do-wah-do-wah

Well you've been strutting 'cause now you know
How to do the ooby dooby, baby let's go
Ooby-dooby, ooby-dooby, ooby-dooby, ooby-dooby
Ooby-dooby, ooby-dooby, ooby-dooby, dooby-do-wah-do-wah-do-wah
---
Info
OOBY DOOBY is a song written by Wade Moore and Dick Penner and originally released by Roy Orbison (with the backup group The Teen Kings) as a single in 1956.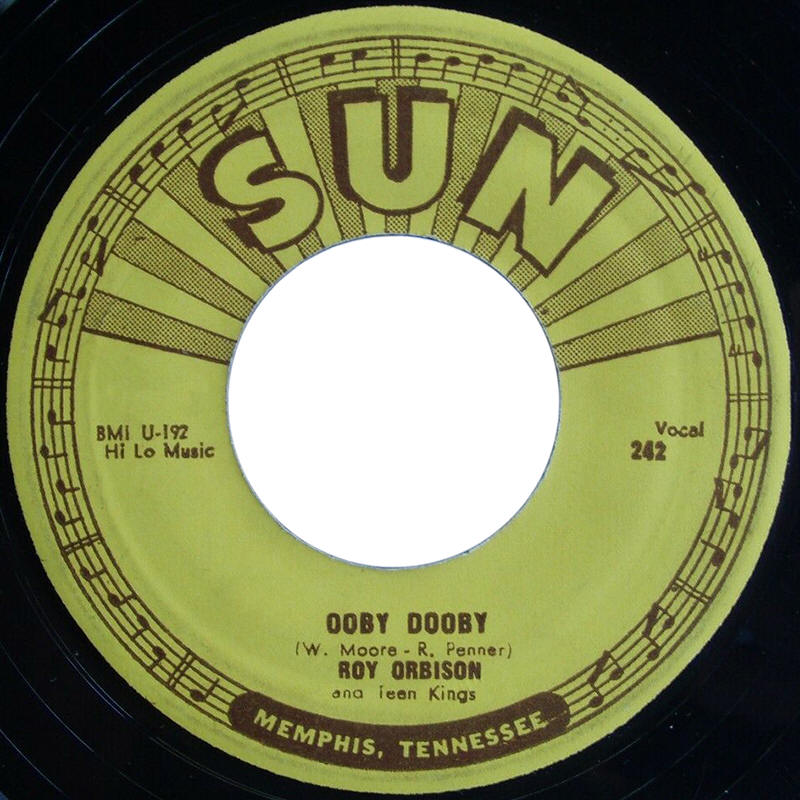 Roy Orbison And Teen Kings -- "Ooby Dooby / Go Go Go (Down The Line)"

7-inch single - Sun (242) - USA, 1956

The above lyrics are for the original Roy Orbison And The Teen Kings version of OOBY DOOBY as released in 1956.
Springsteen's Versions
Bruce Springsteen performed OOBY DOOBY live once, with Roy Orbison. See the live 30 Sep 1987 version for more details.
Available Versions
List of available versions of OOBY DOOBY on this website:
OOBY DOOBY [Live 30 Sep 1987 version]
OOBY DOOBY [Original Roy Orbison And The Teen Kings version]
---
Page last updated: 24 Aug 2015