PARTY LIGHTS
1981 home demo
---
See you on the street, yeah, you look so tired
Tell me you got me you so uninspired
Gotta tell me, baby am I right
When I think you're missing the party lights

Yeah, Johnny be, baby, growing up fast
Kicking 'em down good, when they're kicking your ass
I'm gonna keep 'em, baby, and am I right
Tell me if you're missing the party lights

Ba ba ba ba ba ba ba ba ba
Ba ba ba ba ba ba ba ba ba ba ba
Ba ba ba ba ba ba ba ba
Ba ba ba ba ba ba ba ba ba ba ba

Hey, when you're walking baby in the street
Ba ba ba ba ba ba ba ba ba
Lying in bed, baby, about to eat
Lying in bed, baby, fast asleep
Tell me do you miss the party lights
Baby do you miss, do you miss, do you miss the party lights
When you're lying in, your bed at night, tell me do you miss the party lights

Ba ba ba ba ba ba ba ba ba
Ba ba ba ba ba ba ba ba ba ba ba
---
Info
The above lyrics are for an acoustic home demo take of PARTY LIGHTS recorded, according to Brucebase, at Thrill Hill Recording (Springsteen's home studio) in Colts Neck, NJ, sometime between late March and early April 1981, during a break in The River Tour.
This 1981 home demo of PARTY LIGHTS can be found on the Fist Full Of Dollars (E. St. Records) [track 22] bootleg.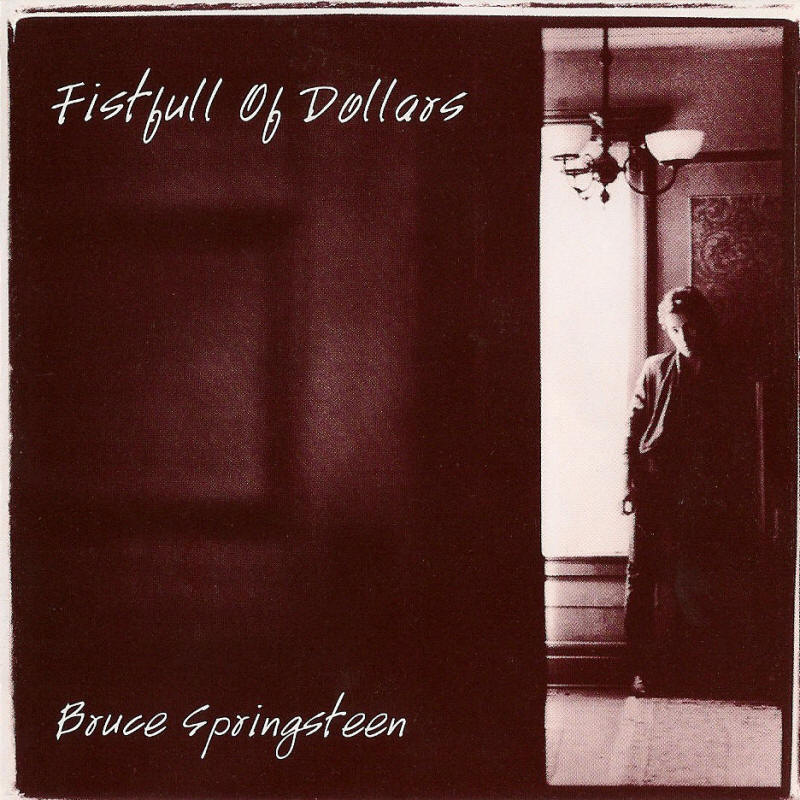 Bruce Springsteen -- Fistfull Of Dollars (E Street Records)
Credits
Thanks Jake (ol'catfishinthelake at BTX and Greasy Lake) for the lyrics help.
Available Versions
List of available versions of PARTY LIGHTS on this website:
PARTY LIGHTS [Official studio version]
PARTY LIGHTS [1979 home demo]
PARTY LIGHTS [1981 home demo]
---
Page last updated: 23 Nov 2015