ROSE
Patti Scialfa's album version
---
(Sha la la la la, sha la la la)
(Sha la la la la, sha la la la)

Rose was a waitress for twenty years or more
Bringing in the change, she was heaven sent
She taught me how to balance trays when I didn't know what to do
And I learned to turn tables to make my rent
She said, "Keep your eye on the work clock, keep a dollar in the jukebox
And there's a bottle of whiskey behind the coffee machine
Don't talk to the boss, he's just trouble you don't wanna cross
He's the walking definition of what it is to be mean"

Well I'm going out tonight on the streets of the city
Going to spend my money tonight
I'm going out on the streets of the city
Rose, you're pushing fifty, but you sure look all right, yeah

(Sha la la la la) yes you do, (sha la la la) you're alright
(Sha la la la la) yes you do, (sha la la la) oh oh

Now there's this guy who speaks no English and he does the dishes by hand
You know his pace it never slacks
I said, "Rose, he must be one of God's good children"
She just laughs and says, "Yeah, God's got him doing the dishes all night in the back"
But he keeps smiling and those plates keep piling up so high
Seems he can't make a dent
Me I'm just bitching by the service station
So tired of waiting on all these jokers for a lousy ten percent

Well I'm going out on the streets of the city
Going to spend my money tonight, yeah
I'm going out on the streets of the city
Rose, you're pushing fifty, but you sure look all right, yeah

(Sha la la la la) sure you look alright, (sha la la la) ooh yes you do
(Sha la la la la) you sure look alright, (sha la la la) yeah you do, you do, you do, you do, you do, yeah
Alright
Oh oh

Now listen, I travelled once with this rock and roll band
And my baby was a hero at every small town bar
And I watched that summer of '88
Pass through the rear-view mirror of his rented car
Oh but don't you learn, you're learn it fast that the good times they ain't meant to last
And that sweet love ain't it the first to disappear
Rose, sometimes you know I get so frightened
Don't wanna end up spending my life working on the graveyard shift here

Well I'm going out on the streets of the city
Going to spend my money tonight
I'm going out on the streets of the city
Rose, you're pushing fifty, but you sure look all right, yeah

(Sha la la la la) you sure look alright, (sha la la la) yes you do
(Sha la la la la) you sure look alright, (sha la la la) yeah you do, you do, you do
(Sha la la la la) you sure look alright, (sha la la la) oh yes you do
(Sha la la la la) you sure look alright, (sha la la la) yeah you do, you do, you do, you do, you do, yeah
---
Info
ROSE is a song written by Patti Scialfa and released on her 2004 album 23rd Street Lullaby. The above lyrics are for Patti Scialfa's album version of ROSE as released in 2004.
Bruce Springsteen contributed to the studio recording of ROSE, playing electric guitar and electronic keyboards.
23rd Street Lullaby
23rd Street Lullaby is a studio album by Patti Scialfa released on 15 Jun 2004 on Columbia Records. Produced by Steve Jordan and Patti Scialfa, this was Scialfa's second studio album. It features Bruce Springsteen on three tracks: YOU CAN'T GO BACK, ROSE, and LOVE (STAND UP). His parts were recorded in early 2004 at Thrill Hill Recording (Springsteen's home studio) in Rumson, NJ. Springsteen is also credited for some photography on the album's artwork.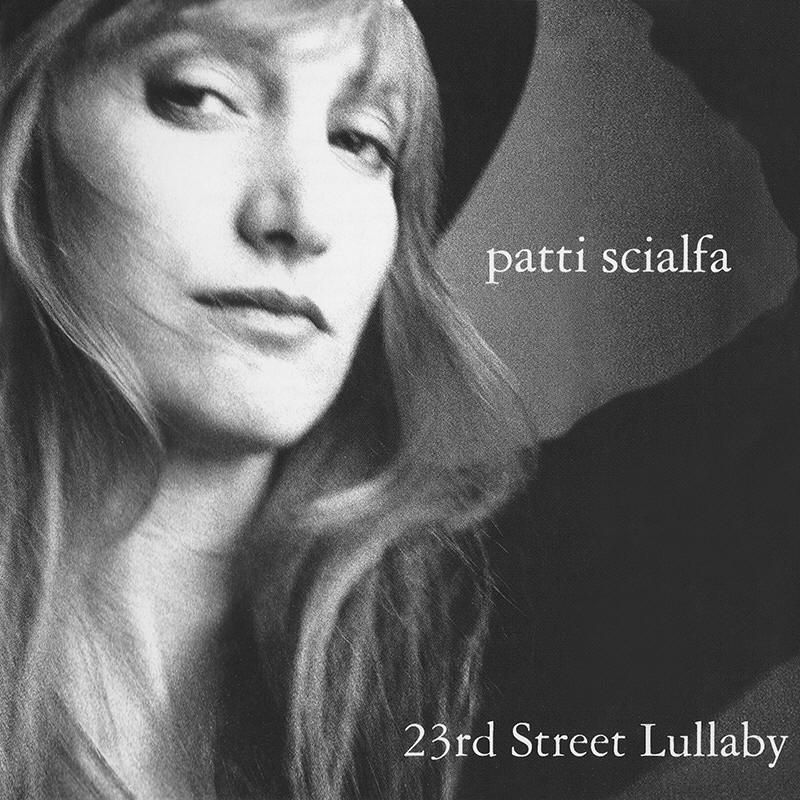 Patti Scialfa -- 23rd Street Lullaby

CD - Columbia (CK 90371) - USA, 2004

23RD STREET LULLABY
CITY BOYS
YESTERDAY'S CHILD
STUMBLING TO BETHLEHEM
EACH OTHER'S MEDICINE
ROMEO
STATE OF GRACE
CHELSEA AVENUE
YOUNG IN THE CITY
Live History
ROSE was performed during both 2000 Asbury Park holiday shows. These concerts were billed as "Bruce Springsteen with The Max Weinberg 7 and Friends", with The Max Weinberg 7 serving as the house band, and Springsteen bringing guests on and off the stage throughout the shows. On both nights, Patti Scialfa got a two-song set in the spotlight: ROSE and AS LONG AS I (CAN BE WITH YOU). She was backed by Bruce Springsteen on the first song and Bruce Springsteen and Bobby Bandiera on the second.
18 Dec 2000 at Convention Hall, Asbury Park, NJ
Available Versions
List of available versions of ROSE on this website:
ROSE [Patti Scialfa's album version]
ROSE [Live 17 Dec 2000 version]
---
Page last updated: 20 Dec 2015