RUMBLE DOLL
Original Patti Scialfa version
---
Baby take a walk in toy land
Be my hero play the part
I'm falling down hard from salvation
Come protect this china heart
Though my party dress is torn
I still walk and talk and cry and crawl
I've got no one on my arm
Well I am just a rumble doll

Now some girls are just born lucky
Yeah they're lucky that's for sure
Well in my soul I've never felt that clean though I
Though I know my heart is pure
Sometimes I feel like I know too much - and
Sometimes I feel like I don't know nothing at all
I can still be soft to the touch
Well I am just a rumble
I am just a rumble
I am just a rumble doll

Now I don't know how to unlock the door
To those forgiving words - no I
I just don't understand
'Cause every time I try to turn that key, well
It leaves a dark stain in my hand
So measure my intentions against my sins
And if you think my name it should be called
I'll be on the outside somewhere looking in
Well I am just a rumble
I am just a rumble
Well I am just a rumble doll

So baby take a walk in toy land
Be my hero play the part
I'm falling down hard from salvation
Come protect this china heart
---
Info
RUMBLE DOLL is a song written by Patti Scialfa and released on her 1993 album Rumble Doll. The above lyrics are for the original Patti Scialfa version of RUMBLE DOLL as released in 1993.
Rumble Doll
Rumble Doll is a studio album by Patti Scialfa released on 13 Jul 1993 on Columbia Records. Produced by Mike Campbell, this was Scialfa's debut album. It features Bruce Springsteen on two tracks: BIG BLACK HEAVEN and TALK TO ME LIKE THE RAIN. He is also credited for additional production on both tracks.
Though Rumble Doll had largely been completed in 1991 and 1992, BIG BLACK HEAVEN and TALK TO ME LIKE THE RAIN were among the last finished, recorded around March 1993 at Thrill Hill Recording, Springsteen's home studio in Beverly Hills, CA.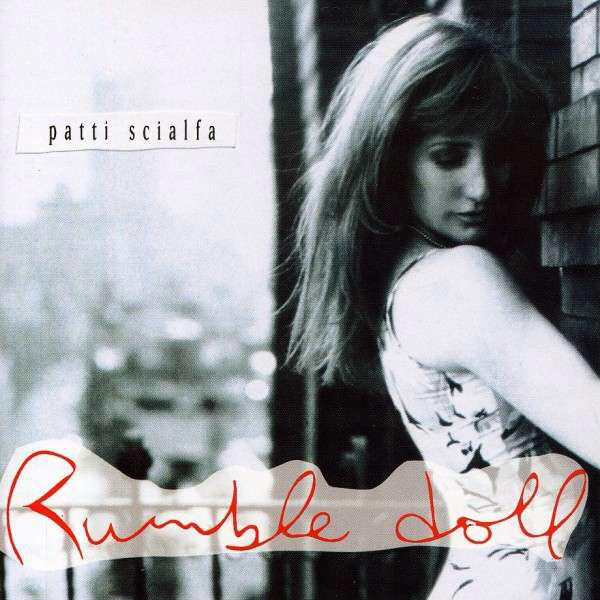 Patti Scialfa -- Rumble Doll

LP - Columbia (473874 1) - USA, 1993
CD - Columbia (CK 44223) - USA, 1993

COME TOMORROW
IN MY IMAGINATION
CHARM LIGHT
BABY DON'T
Live History
TENTH AVENUE FREEZE-OUT was performed on each night during The Reunion Tour, and in the middle of the song, Bruce Springsteen would introduce the band members one by one. He sings a snippet of RED HEADED WOMAN introducing Patti Scialfa who in turn (most of the times) sings a snippet of RUMBLE DOLL. See the live 27 Jun 2000 / 01 Jul 2000 version of TENTH AVENUE FREEZE-OUT for an example.
Credits
Thanks Jake (ol'catfishinthelake at BTX and Greasy Lake) for the lyrics help.
Available Versions
List of available versions of RUMBLE DOLL on this website:
RUMBLE DOLL [Original Patti Scialfa version]
---
Page last updated: 02 Sep 2012