SEASON OF THE WITCH
Original Donovan version
---
When I look out my window
Many sights to see
And when I look in my window
So many different people to be
That it's strange
So strange
You've got to pick up every stitch
You've got to pick up every stitch
You've got to pick up every stitch
Mm, must be the season of the witch
Must be the season of the witch, yeah
Must be the season of the witch

And when I look over my shoulder
What do you think I see
Some other cat looking over
His shoulder at me
And he's strange
Sure he's strange
You've got to pick up every stitch
You've got to pick up every stitch, yeah
Beatniks are out to make it rich
Oh no, must be the season of the witch
Must be the season of the witch, yeah
Must be the season of the witch

You've got to pick up every stitch
The rabbits running in the ditch
Beatniks are out to make it rich
Oh no, must be the season of the witch
Must be the season of the witch
Must be the season of the witch
When I look

When I look out my window
What do you think I see
And when I look in my window
So many different people to be
It's strange
Sure it's strange
You've got to pick up every stitch
You've got to pick up every stitch
The rabbits running in the ditch
Oh no, must be the season of the witch
Must be the season of the witch, yeah
Must be the season of the witch
When I look
When I look
---
Info
SEASON OF THE WITCH is a song written by Donovan and originally released on his 1966 album Sunshine Superman. The above lyrics are for the original Donovan version of SEASON OF THE WITCH as released in 1966.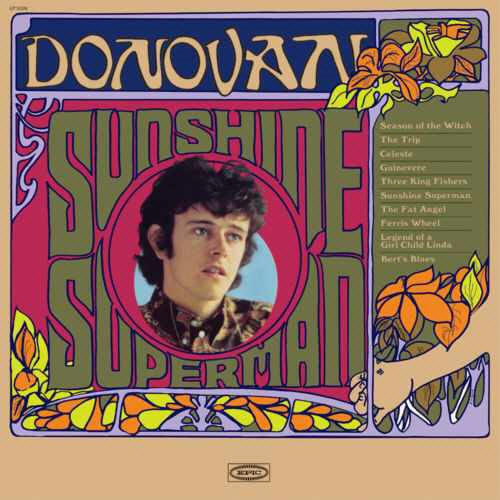 Donovan -- Sunshine Superman

LP - Epic (LN 24217) - USA, 1966

Mono issue.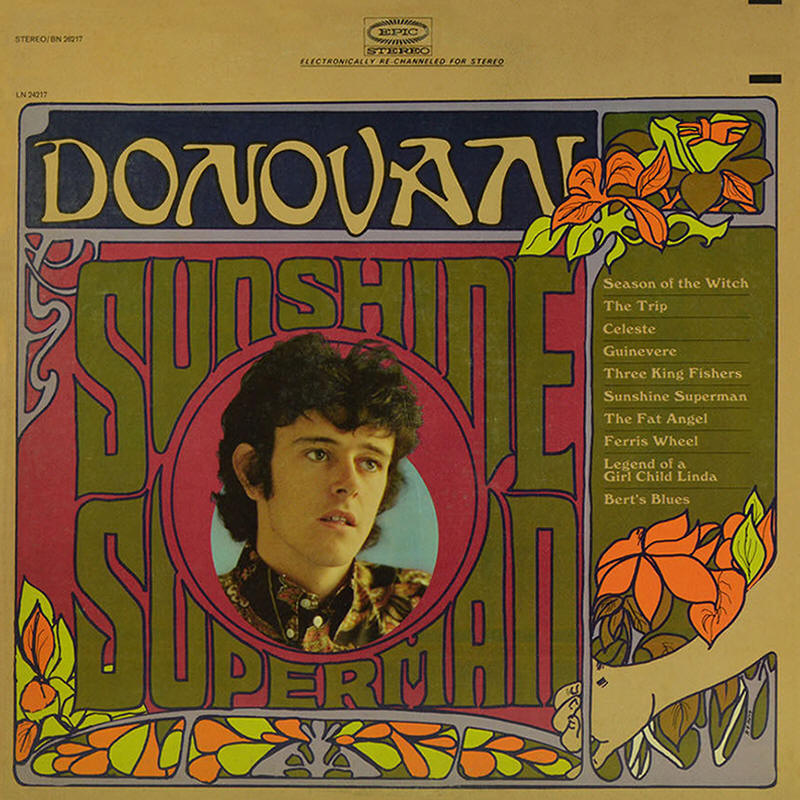 Donovan -- Sunshine Superman

LP - Epic (BN 26217) - USA, 1966

Stereo issue.

Bruce Springsteen's Version
Bruce Springsteen has performed SEASON OF THE WITCH with his early (1969-1970) band Steel Mill. Unfortunately, there is no audio recording of a Springsteen performance of the song, nor do we know specific shows when he performed it. The only testimony came from Patti Smith's guitarist Lenny Kaye.
Kaye first saw Steel Mill at Monmouth College in Long Brach, NJ, during one of the band's first gigs. They were still called "Child" at the time, and the gig in question is probably the SGA (Student Government Association) Rock Festival that took place on 11 May 1969. As quoted in Clinton Heylin's 2012 book E Street Shuffle: The Glory Days of Bruce Springsteen & The E Street Band, Kaye recalled: "All I remember about the set was that the lead-singer was a really great guitar-player, he played a black Les Paul and he took command of the stage. They finished their set with a ten-minute version of 'Season of the Witch', which was pretty much all solo. And I thought, this guy's great! I found out his name was Bruce Springsteen."
Kaye also recalled on another occasion: "[...] we stood in a tiny room and jammed. Bruce played the shit out of a song called 'Season of the Witch,' just winged it... He blew me away."
Request
If you have any corrections or additional info, please contact me at or via the below form. You will be credited. Thanks in advance.
Available Versions
List of available versions of SEASON OF THE WITCH on this website:
SEASON OF THE WITCH [Original Donovan version]
---
Page last updated: 09 Apr 2017