SEXY AND I KNOW IT
Original LMFAO version
---
Yeah, yeah
When I walk on by, girls be looking like damn he fly
I pimp to the beat, walking down the street in my new Le Freak, yeah
This is how I roll, animal print, pants outta control
It's Red Foo with a big afro, and like Bruce Lee rock at the club, yeah

(Ahhh) Girl look at that body
(Ahhh) Girl look at that body
(Ahhh) Girl look at that body
I-I-I work out
(Ahhh) Girl look at that body
(Ahhh) Girl look at that body
(Ahhh) Girl look at that body
I-I-I work out

When I walk in the spot (yeah), this is what I see (okay)
Everybody stops and they staring at me
I got passion in my pants and I ain't afraid to show it, show it, show it, show it

I'm sexy and I know it
I'm sexy and I know it

Yeah
When I'm at the mall, security just can't fight them off
And when I'm at the beach, I'm in a Speedo trying to tan my cheeks (what)
This is how I roll, come on ladies it's time to go
We headed to the bar, baby don't be nervous
No shoes, no shirt, and I still get serviced (watch!)

(Ahhh) Girl look at that body
(Ahhh) Girl look at that body
(Ahhh) Girl look at that body
I-I-I work out
(Ahhh) Girl look at that body
(Ahhh) Girl look at that body
(Ahhh) Girl look at that body
I-I-I work out

When I walk in the spot (yeah), this is what I see (okay)
Everybody stops and they staring at me
I got passion in my pants and I ain't afraid to show it, show it, show it, show it

I'm sexy and I know it (ayyy)
I'm sexy and I know it
Check it out
Check it out

Wiggle, wiggle, wiggle, wiggle, yeah
Wiggle, wiggle, wiggle, wiggle, yeah
Wiggle, wiggle, wiggle, wiggle, yeah
Wiggle, wiggle, wiggle, wig-yeah, yeah
Do the wiggle man
I do the wiggle man (yeah)
I'm sexy and I know it
Hey, yeah

(Ahhh) Girl look at that body
(Ahhh) Girl look at that body
(Ahhh) Girl look at that body
I-I-I work out
(Ahhh) Girl look at that body
(Ahhh) Girl look at that body
(Ahhh) Girl look at that body
I-I-I work out

I'm sexy and I know it
---
Info
SEXY AND I KNOW IT is a song by electro-hop duo LMFAO. It was written by Stefan Kendal Gordy, GoonRock, Erin Beck, George M. Robertson, and Kenneth Oliver, and it was produced by Party Rock. The song was released by LMFAO on their Sorry For Party Rocking album in June 2012. It was also released as a single in September 2011. The above lyrics are for the original
LMFAO version.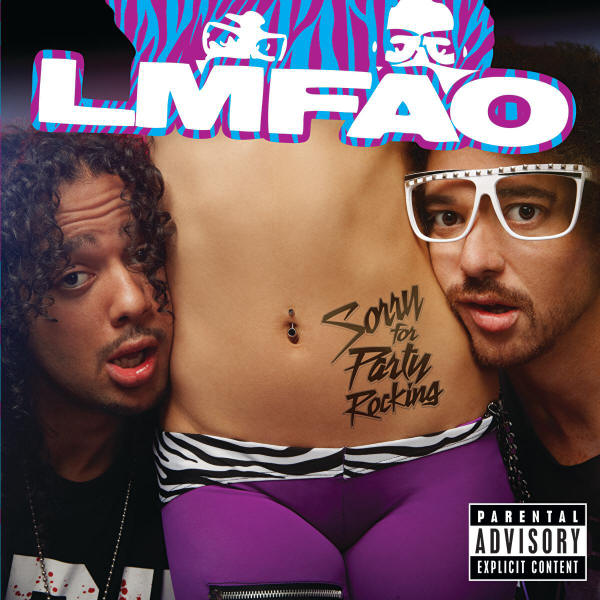 LMFAO -- Sorry For Party Rocking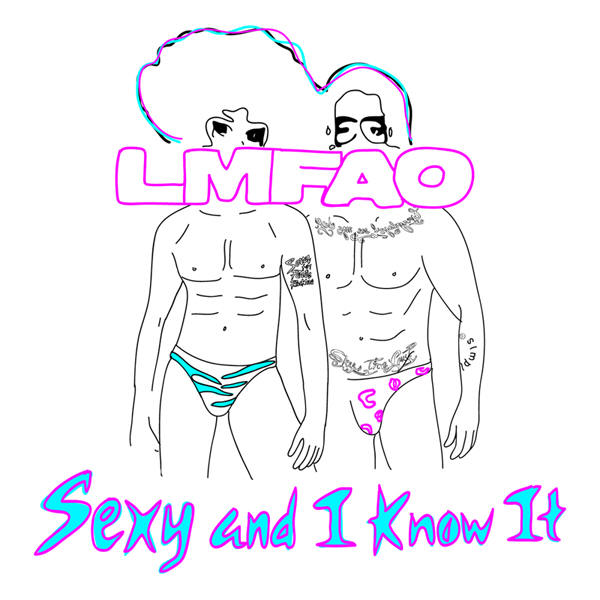 LMFAO -- Sexy And I Know It
Bruce Springsteen's Version
Bruce Springsteen performed SEXY AND I KNOW IT live once in 2012. See the live 02 Mar 2012 version for more details.
Available Versions
List of available versions of SEXY AND I KNOW IT on this website:
SEXY AND I KNOW IT [Live 02 Mar 2012 version]
SEXY AND I KNOW IT [Original LMFAO version]
---
Page last updated: 03 Mar 2012