SUPPOSED TO BE
Arty's single version
---
Searching for the reasons we all get lost
Standing on the banks of a river that we cannot cross
If you spend your whole life living in the past
Then you're just a stranger in a photograph

I don't know why some are meant to leave
In my mind you're still here with me
But if God can smile then feel less lonely
Then you're right where you're supposed to be

Oh oh oh...
Oh oh oh...
But if God can smile and feel less lonely
Then you're right where you're supposed to be

Oh oh oh...
Oh oh oh...
Oh oh oh...
Then you're right where you're supposed to be

Everything seems different now, I wish it was the same
Standing on our old street in the pouring rain
Man I'd do anything to hear you say my name
Why does the brightest light have the shortest flame

I don't know why some are meant to leave
In my mind you're still here with me
But if God can smile and feel less lonely
Then you're right where you're supposed to be
Then you're right where you're supposed to be

Oh oh oh...
Oh oh oh...
Oh oh oh...
Then you're right where you're supposed to be

Then you're right where you're supposed to be

Oh oh oh...
Oh oh oh...
Oh oh oh...
Then you're right where you're supposed to be
Then you're right where you're supposed to be
---
Info
SUPPOSED TO BE is a song by Russian DJ Arty. It was released as a single on 08 Sep 2017 on STMPD RCRDS label. The tracks was produced by Arty and Smarterchild. The songwriter credited on this track include Artem Stolyarov (Arty), Bruce Springsteen, Coyle Girelli (the lead vocalist), David Brook, and Smarterchild. The above lyrics are for Arty' single version of SUPPOSED TO BE as released in 2017.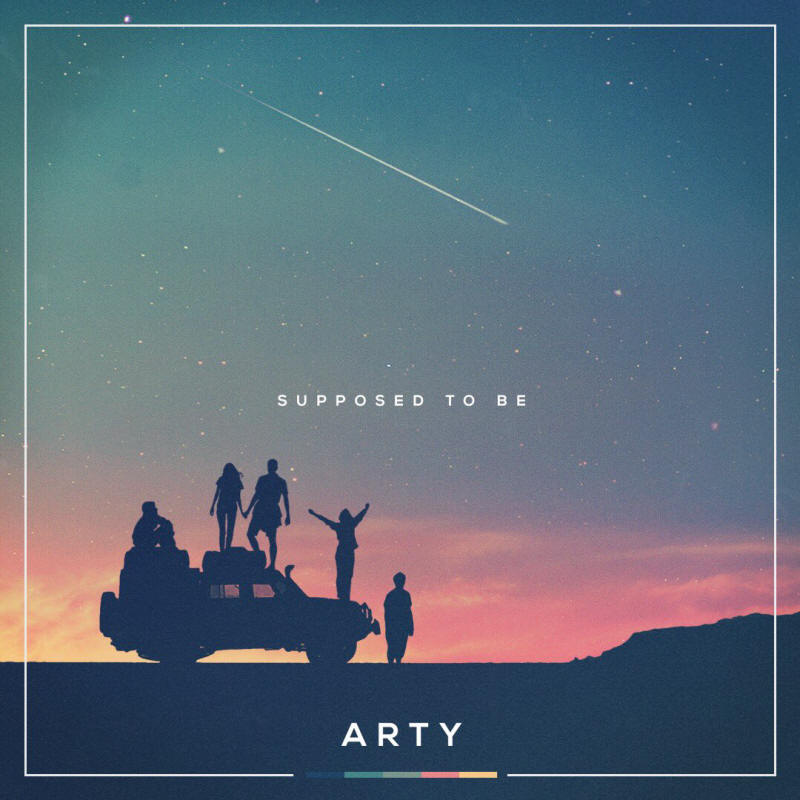 Arty -- Supposed To Be
This marks the first time that Bruce Springsteen has been credited as a writer in an electronic dance music single. It's unlikely that he actually collaborated with Arty. It's more likely that he was credited to avoid a copyright infringement since SUPPOSED TO BE's melody has some similarities to Springsteen's ATLANTIC CITY.
Track credits:
A&R, co-producer: Brett Bassock
Guitar, mandolin, ukulele: David Pramik
Lead vocals: Coyle Girelli
Mixed by: Tom Norris
Mastered by: Tom Norris
Producer: Arty, Smarterchild
Programmed by: MacGregor Leo
Songwriter: Artem Stolyarov, Bruce Springsteen, Coyle Girelli, David Brook, Smarterchild
Live History
Bruce Springsteen has never performed SUPPOSED TO BE live.
Available Versions
List of available versions of SUPPOSED TO BE on this website:
SUPPOSED TO BE [Arty's single version]
---
Page last updated: 16 Sep 2017