THE END
Original The Beatles version
---
Oh yeah, alright
Are you gonna be in my dreams tonight?

Love you, love you
Love you, love you
Love you, love you
Love you, love you
Love you, love you
Love you, love you
Love you, love you
Love you, love you
Love you, love you
Love you, love you
Love you, love you
Love you, love you
Woah!

And in the end the love you take
Is equal to the love you make
---
Info
THE END is a song composed by Paul McCartney (though credited to both him and John Lennon) and released on The Beatles' 1969 album Abbey Road. It was the last song recorded collectively by all four Beatles, and is the final song of the medley that dominates side two of the LP version of the album.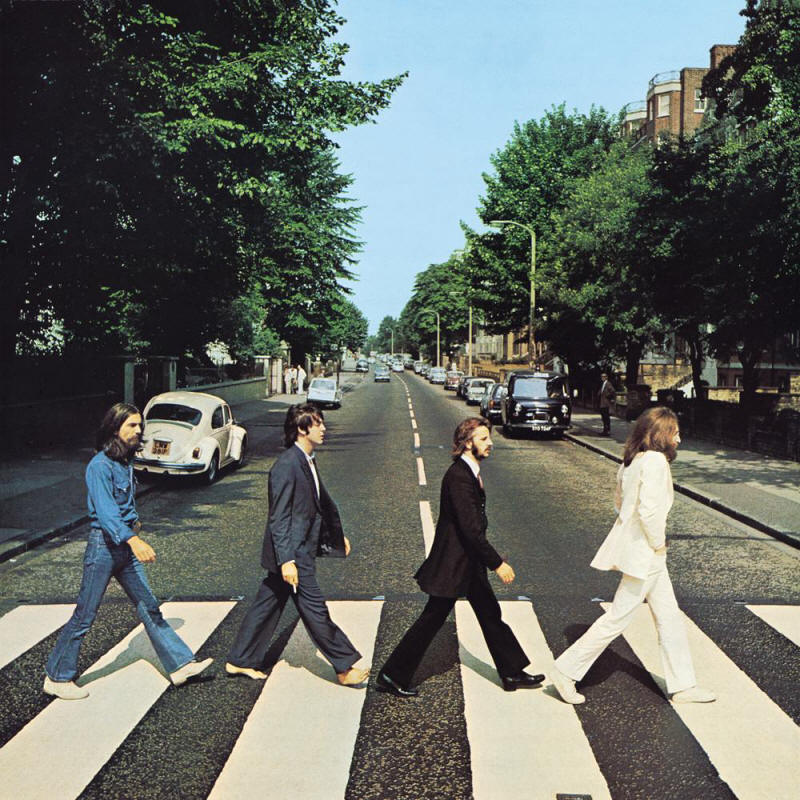 The Beatles -- Abbey Road (album cover art)
Bruce Springsteen's Version
Springsteen played THE END with Paul McCartney on 12 Feb 2012 during the 54th Annual Grammy Awards ceremony. See the live 12 Feb 2012 version for more details.
In total, and as far as it's known, Springsteen has performed three tracks from The Beatles' Abbey Road album: COME TOGETHER, HERE COMES THE SUN, and THE END.
Available Versions
List of available versions of THE END on this website:
THE END [Live 12 Feb 2012 version]
THE END [Original The Beatles version]
---
Page last updated: 14 Feb 2012