THE PROMISE
Unofficial studio version 1
---
[Spoken:] One, two, three, four

Johnny works in a factory and Billy works downtown
Terry works in a rock and roll band looking for that million-dollar sound
Me I don't do nothing much, I spend a lot of time alone
Some nights I go to the drive-in and some nights I stay home
Well I followed that dream just like those guys do way up on the screen
And drove a Challenger down Route 9 trough the dead ends and all the bad scenes
When the promise was broken, I cashed in a few of my own dreams

Well now I built that Challenger by myself, but I needed money and so I sold it
Lived a secret I should've kept to myself, but I got drunk one night and I guess I just told it
All my life I fought this fight, the one that no man can ever win
And every day it just gets harder to live the dream I'm believing in
Thunder Road, I stay up every morning until it turns light
Thunder Road, there's something burning down on the highway tonight

Well now I won big once and I hit the coast, oh but somehow I paid the big cost
Inside I felt like I was carrying the broken spirits of all the other ones who'd lost
When the promise is broken you go on living, but, man, it steals something from down in your soul
Like when the truth is spoken, but it don't make no difference, and something in your heart grows cold
Well I followed that dream in the Midwest flat tracks, to the dead ends and two-bit bars
When the promise was broken I was far away from home sleeping in the backseat of a borrowed car
Thunder Road, here's one for the lost lovers and all the fixed games
Thunder Road, here's one for the tires rushing by in the rain
Thunder Road, I remember when we used to always say
Thunder Road, we're gonna take it all and throw it all away
Hmmm, hmmm...
Hmmm, hmmm...
---
Info
The above lyrics are for a studio take of THE PROMISE recorded, according to Brucebase, in June or July 1977 at Atlantic Studios in New York City, NY. Comparing with Sony's database, this take must have been cut on 30 Jun 1977, 01, 07-08, or 13 Jul 1977 at Atlantic Studios.
This version is a little less developed than the other takes and is closer lyrically to unofficial studio version 2 than to unofficial studio version 3.
Bootleg Releases
This unofficial studio version of THE PROMISE can be found on the Darkness Outtakes 1978 Vol. 2: The Way (Scorpio) [track 12] bootleg.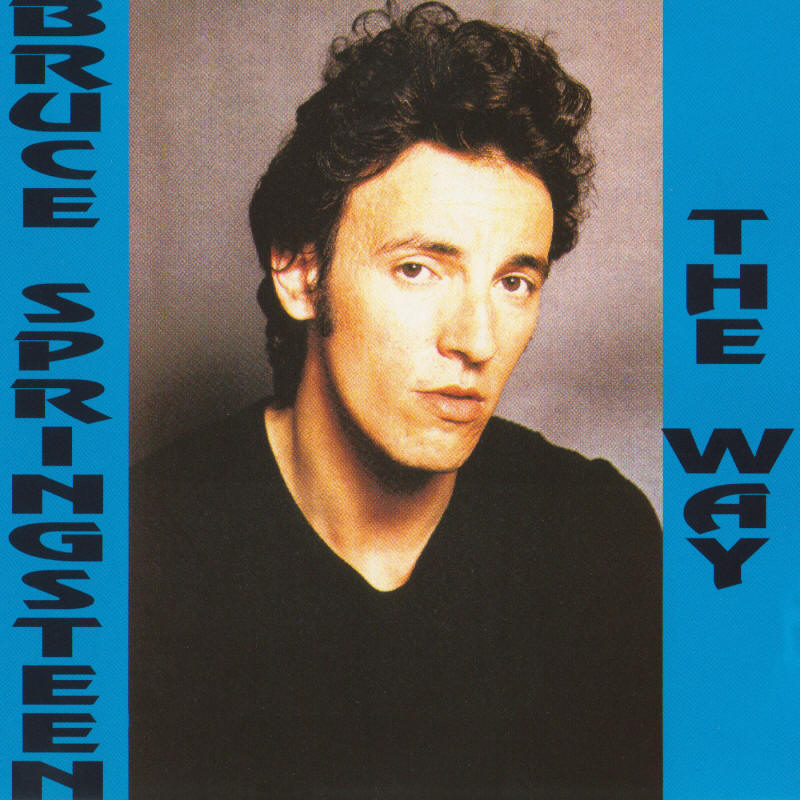 Bruce Springsteen -- Darkness Outtakes 1978 Vol. 2: The Way (Scorpio)
Request
Some of the above lyrics might be guessed or not correct, and they are open for revisions and corrections. If you can assist, please contact me via the below form or by email: . You will be credited. Thanks in advance.
Available Versions
List of available versions of THE PROMISE on this website:
THE PROMISE [Official 1977 studio version]
THE PROMISE [Official 1978 studio version]
THE PROMISE [Official 1999 studio version]
THE PROMISE [Unofficial studio version 1]
THE PROMISE [Unofficial studio version 2]
THE PROMISE [Unofficial studio version 3]
THE PROMISE [Live 03 Aug 1976 version]
THE PROMISE [Live 29 Sep 1976 version]
THE PROMISE [Live 30 Oct 1976 version]
THE PROMISE [Live 19 May 1978 version]
THE PROMISE [Live 23 May 1978 version]
THE PROMISE [Live 01 Jul 2000 version]
THE PROMISE [Live 20 Jul 2005 version]
THE PROMISE [Live 07 Dec 2010 version]
THE PROMISE [Live 08 Feb 2014 version]
THE PROMISE [Live 22 Apr 2014 version]
THE PROMISE [Graziano Romani's cover version]
---
Page last updated: 16 Nov 2015