TUMBLING DICE
Original The Rolling Stones version
---
Hm hm yeah (ooh ooh)

Women think I'm crazy but they're always trying to waste me
Make me burn the candle right down
Baby, baby
Don't need no jewels in my crown

'Cause all you women is low down gamblers
Cheating like I don't know how
Baby, I'm no crazy
There's fever in the funk house now

This low down bitching got my poor feet itching
Don't you know the deuce is still wild
Baby, I can't stay
You've got to roll me and call me the tumbling dice

Always in a hurry, I never stop to worry
Don't see the time flashing by
Honey, got no money
I'm all sixes and sevens and nines

Say now, baby, I'm the rank outsider
You can be my partner in crime
Baby, I can't stay
You've got to roll me and call me the tumbling
Oh yeah (roll me and call me the tumbling dice)
Come on baby

Oh my, my, my, I'm the lone crap shooter
Playing the field every night, every night
Baby, I can't stay
You've got to roll me and call me the tumbling dice
Call me the tumbling dice
(Got to roll me)
(Got to roll me)
(Got to roll me), hm hm yeah
(Got to roll me), hm hm
(Got to roll me), hm yeah
(Got to roll me), hm hm (keep on rolling)
(Got to roll me), hm hm (keep on rolling)
(Got to roll me), hm yeah (keep on rolling)
(Got to roll me), baby, call me the tumbling
(Got to roll me), ah yeah
(Got to roll me), roll me baby, sweet little sugar
(Got to roll me), now yeah
(Got to roll me), roll now now now
(Got to roll me), now now
(Got to roll me), roll me down baby, oh
(Got to roll me), come on baby
(Got to roll me), baby, all night
(Got to roll me)...
[Fades out]
---
Info
TUMBLING DICE is a song written by Mick Jagger and Keith Richards and originally released by The Rolling Stones on their 1972 album Exile on Main St. The above lyrics are for the original The Rolling Stones version of TUMBLING DICE as released in 1972.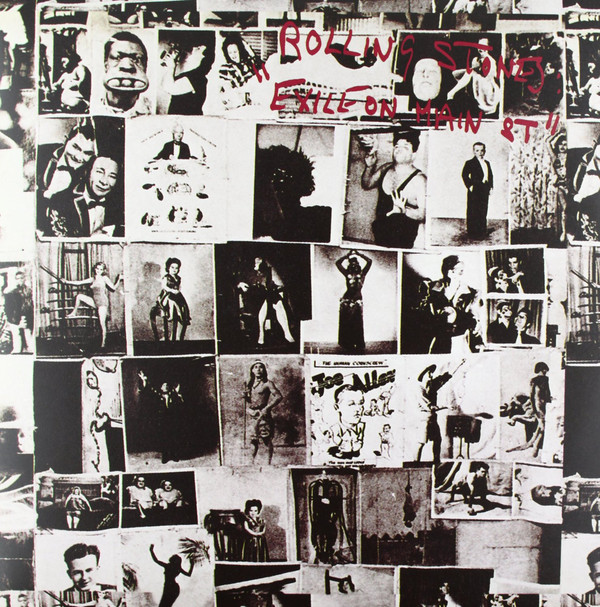 The Rolling Stones -- Exile on Main St.

2xLP - Rolling Stones Records (COC 69100) - UK, 1972

Bruce Springsteen's Versions
Bruce Springsteen has performed TUMBLING DICE live twice, in 2012 and 2014, during guest appearances with The Rolling Stones. See the live 15 Dec 2012 version for more details.
Available Versions
List of available versions of TUMBLING DICE on this website:
TUMBLING DICE [Live 15 Dec 2012 version]
TUMBLING DICE [Original The Rolling Stones version]
---
Page last updated: 11 Feb 2017