VALERIE
Original Patti Scialfa version
---
To the east the factories stand
Like fire-breathing dragons against the sky
And from their throats a scarlet river
Burns itself into smoky lullabies
Over neon and fluorescent skies

Valerie, can you hear those engines drone
I wanted to go to Mexico
But I'm stranded here alone
And once I knew a true love
It's been three years since he's gone
And if I could get that feeling back
I'd give up everything I own

16 days since I left Corona
And I traveled to this carnival town near Alberndeel
And I rode the coaster there on the fairground
Twisted backbone of a beast that never heels
And I left some skin on fortune's wheel

Valerie, can you hear those engines drone
I wanted to go to Mexico
But I'm stranded here alone
And once I knew a true love
It's been three years since he's gone
And if I could get that feeling back
I'd give up everything I own

Everything's in slow motion now
In this little border town
I've come so close from so far
Just to hide behind these windows here
From the world outside
I watch those cars and trucks raise trails of dust
Down the road as they pass by

Valerie, can you hear those engines drone
I wanted to go to Mexico
But I'm stranded here alone
And once I knew a true love
It's been three years since he's gone
And if I could get that feeling back
I'd give up everything I own, ooh
Everything I own, ooh
Everything I own, ooh
---
Info
VALERIE is a song written by Patti Scialfa and released on her 1993 album Rumble Doll. The above lyrics are for the original Patti Scialfa version of VALERIE as released in 1993.
Rumble Doll
Rumble Doll is a studio album by Patti Scialfa released on 13 Jul 1993 on Columbia Records. Produced by Mike Campbell, this was Scialfa's debut album. It features Bruce Springsteen on two tracks: BIG BLACK HEAVEN and TALK TO ME LIKE THE RAIN. He is also credited for additional production on both tracks.
Though Rumble Doll had largely been completed in 1991 and 1992, BIG BLACK HEAVEN and TALK TO ME LIKE THE RAIN were among the last finished, recorded around March 1993 at Thrill Hill Recording, Springsteen's home studio in Beverly Hills, CA.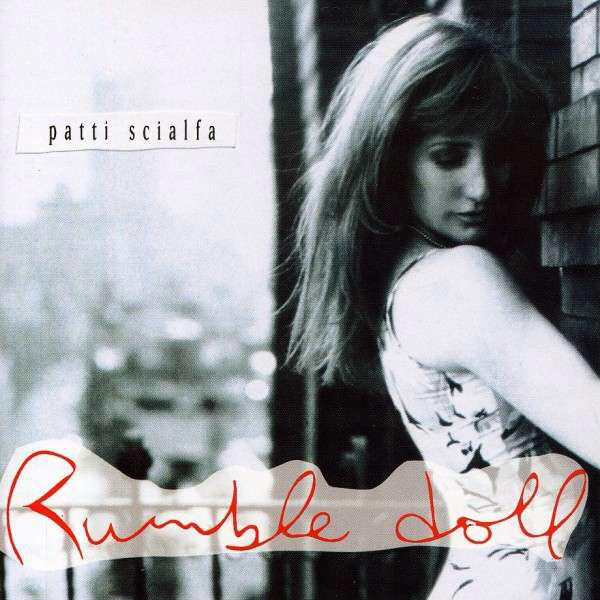 Patti Scialfa -- Rumble Doll

LP - Columbia (473874 1) - USA, 1993
CD - Columbia (CK 44223) - USA, 1993

COME TOMORROW
IN MY IMAGINATION
CHARM LIGHT
BABY DON'T
Bruce Springsteen's Version
Bruce Springsteen played guitar on Patti Scialfa's VALERIE live once, on 05 Oct 2006 in Verona, Italy. See the live 05 Oct 2006 version for more details.
Credits
Thanks Jake (ol'catfishinthelake at BTX and Greasy Lake) for the lyrics help.
Available Versions
List of available versions of VALERIE on this website:
VALERIE [Live 05 Oct 2006 version]
VALERIE [Original Patti Scialfa version]
---
Page last updated: 02 Sep 2012