WHAT LOVE CAN DO
Album version
---
There's a pillar in the temple where I carved your name
There's a soul sitting sad and blue
Now the remedies you've taken are all in vain
Let me show you what love can do
Let me show you what love can do

Darling I can't stop the rain
Or turn your black sky blue
Well let me show you what love can do
Let me show you what love can do

Well now our truth lay shattered, you stood at world's end
As the dead sun rose in view
Well if any of this matters, with a kiss my friend
Let me show you what love can do
Let me show you what love can do

Darling we can't stop this train
When it comes crashing through
But let me show you what love can do
Let me show you what love can do

When the bed you lie on is nails and rust
And the love you've given's turned to ashes and dust
When the hope you've gathered's drifted to the wind
And it's you and I my friend (you and I my friend)
You and I now friend

Here our memory lay corrupted and our city lay dry
Let me make this vow to you
Here where it's blood for blood and an eye for an eye
Let me show you what love can do
Let me show you what love can do

Here we bear the mark of Cain
We'll let the light shine through
Let me show you what love can do
Let me show you what love can do
Let me show you what love can do
Let me show you what love can do
---
PAGE UNDER CONSTRUCTION
Info
WHAT LOVE CAN DO is a song written byBruce Springsteen and released on his 2009 album Working On A Dream. The above lyrics are for Bruce Springsteen's album version of WHAT LOVE CAN DO as released in 2009.
Composition and recording
According to Springsteen, WHAT LOVE CAN DO was recorded during the last weeks (May-June 2007) of mixing Magic, which was taking place at Southern Tracks Studios in Atlanta, GA. The song may have been written not long before the recording date.
"It was sort of a 'love in the time of Bush' meditation", Springsteen described WHAT LOVE CAN DO in a note published on his official website on 23 Dec 2008. "It was a great track but felt more like a first song of new record rather than something that would fit on Magic, he added.
Working On A Dream
Working On A Dream is Bruce Springsteen's 24th album (and 16th studio album). It was officially announced, along with its track listing, on 17 Nov 2008, and released on 27 Jan 2009 on Columbia Records. The album was produced by Brendan O'Brien and recorded with the E Street Band during breaks on their 2007-2008 Magic Tour. It was recorded and mixed at Southern Tracks in Atlanta, GA with additional recording in New York City, Los Angeles, and New Jersey.
Bruce Springsteen said about the album, "Towards the end of recording 'Magic,' excited by the return to pop production sounds, I continued writing. When my friend producer Brendan O'Brien heard the new songs, he said, 'Let's keep going.' Over the course of the next year, that's just what we did, recording with the E Street Band during the breaks on last year's tour. I hope 'Working on a Dream' has caught the energy of the band fresh off the road from some of the most exciting shows we've ever done. All the songs were written quickly, we usually used one of our first few takes, and we all had a blast making this one from beginning to end."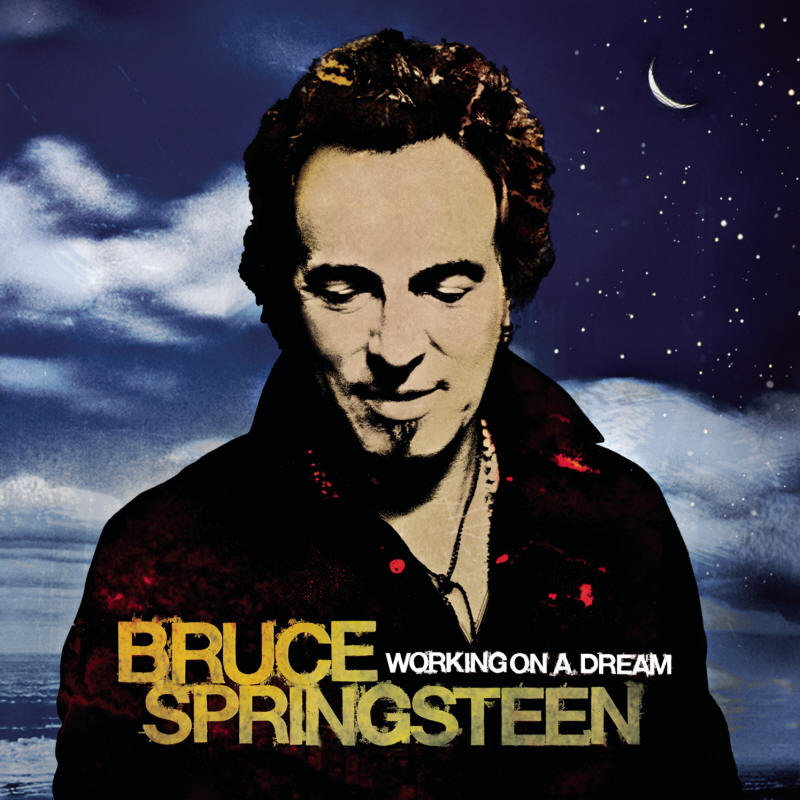 Bruce Springsteen -- Working On A Dream
The album features 12 new Springsteen compositions plus a bonus track and clocks at 51:08.
A deluxe edition of Working On A Dream features a bonus DVD that contains a 38-minute behind-the-scenes footage of the recording of the album. Produced, directed, and edited by Thom Zimny, it includes studio footage edited to the tracks of MY LUCKY DAY, QUEEN OF THE SUPERMARKET, KINGDOM OF DAYS, WORKING ON A DREAM, LIFE ITSELF, and THE LAST CARNIVAL. It also contains demos and early band versions of the songs as they were worked up. The DVD also includes video for A NIGHT WITH THE JERSEY DEVIL.
Other Official Releases
In addition to its release on the Working On A Dream album, WHAT LOVE CAN DO was also issued in April 2009 on a limited edition 7-inch single.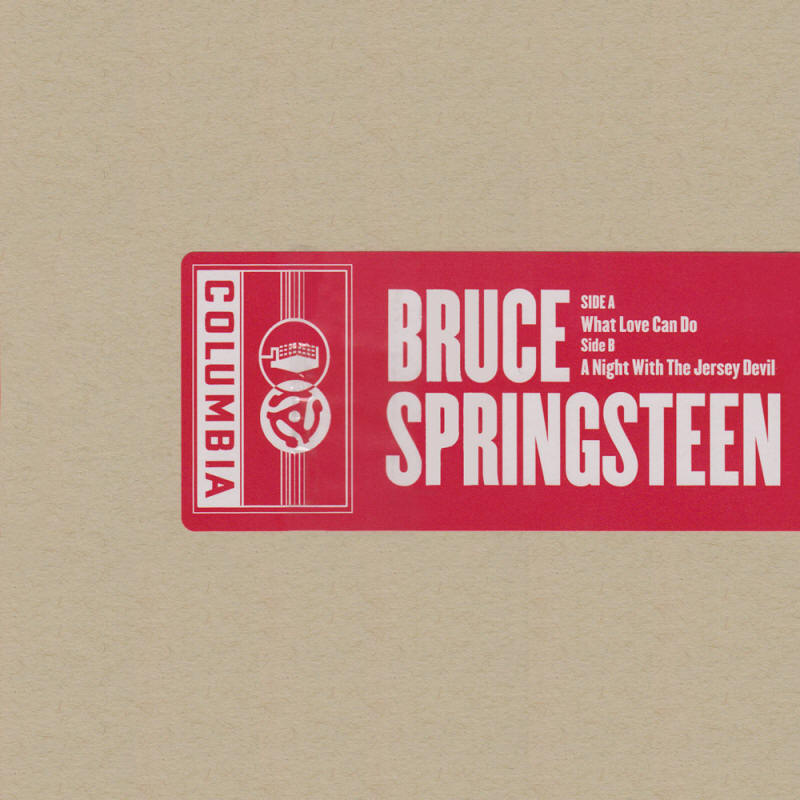 Bruce Springsteen -- "What Love Can Do / A Night With The Jersey Devil"
7" single - Columbia (38-749532) - USA, 2009
Limited edition single sold in the United States exclusively at independent stores that participated in the 2nd annual "Record Store Day" campaign (18 Apr 2009).
A1-
WHAT LOVE CAN DO
B1-
A NIGHT WITH THE JERSEY DEVIL
Live Histoy
SECTION NOT YET COMPLETED
Covers
SECTION NOT YET COMPLETED
Credits
Thanks Kyle Mayne, livin'inthepresent112 from (GL and BTX), John Eick, and Tom Randolph for the help.
Available Versions
List of available versions of WHAT LOVE CAN DO on this website:
WHAT LOVE CAN DO [Album version]
---
Page last updated: 03 Jan 2016