FIST FULL OF DOLLARS
Take #2
---
Well they shot the chicken man in Philadelphia last night
Now that whole town is in for a hell of a fight
We'll give up, down, as she knows
In a few last boardwalk casinos
We'll give up to the test
And it's all for a fist full of dollars and a little bit less
Da da da...

Man they open up the cost
Where the rich get richer, the poor and the rest get lost
Ante up the ante, ante
And they're upping up the ante
We're doin' all thi, this baby
For a fist full of dollars and a little bit, and a little bit less
Da da da...

In a pink V and a blue business suit
You're looking here

In the middle- baby, I'm, maybe I'm stuck in the middle with you
Playing for a fist full of dollars and a little bit less
Da da da...

A fist full of dollars or two
---
Music and lyrics by Bruce Springsteen, this Nebraska acoustic home demo would later evolve in ATLANTIC CITY.
Two takes of FIST FULL OF DOLLARS are in circulation, both recorded at Springsteen's home in Colt's Neck, NJ, sometime in late-March or early-April 1981, during a break in The River Tour.
The above lyrics are for take #2, which suffers from unintelligible lyrics, as it is the case of many demos from that period. Check out also take #1. Both takes are circulating on several bootlegs, including Fistfull Of Dollars (E. St. Records).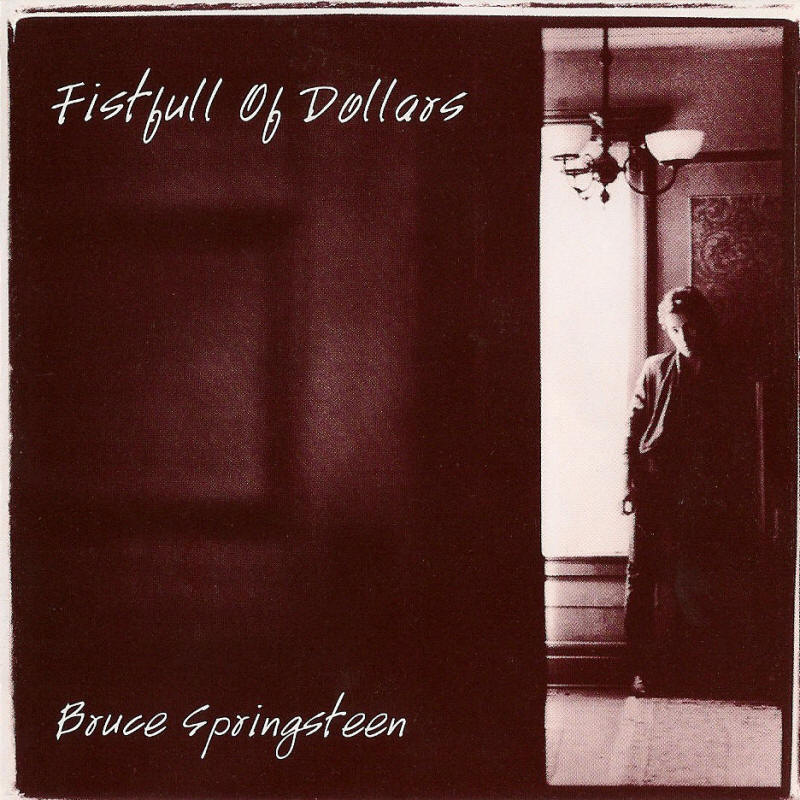 Bruce Springsteen -- Fistfull Of Dollars (E Street Records)
As far as it's known, this outtake was never played live.
Recording info taken from Brucebase. Thanks Timmy Peterson (Terry at Greasy Lake) and Jake (ol'catfishinthelake at BTX and Greasy Lake) for the lyrics help.
Available Versions
List of available versions of FIST FULL OF DOLLARS on this website:
FIST FULL OF DOLLARS [Take #1]
FIST FULL OF DOLLARS [Take #2]
---
Page last updated: 22 Sep 2007