JUST ANOTHER LONELY MILE
Darlene Love's cover version
---
Just another lonely mile and I'll be at your door
Just another lonely mile and there'll be no more loneliness anymore
Just another lonely mile and I'll be home
Just another lonely mile, no more empty nights, darling, all alone
Just another lonely mile

Just another lonely mile, the sun will break through
All these cloudy days and my hard luck ways, are forever ever ever through
Just another lonely mile, a few more hours my friend
I'll taste your kiss, the things I've missed will all be in my arms again
Just another lonely mile

My wandering sunny days have all turned dark as blood (dark as blood)
The fire in your eyes lights my way, I'll soon be back in the sunshine of your love
Just another lonely mile (just another lonely mile)
Just another lonely mile (just another lonely mile)
Just another lonely mile

My wandering sunny days have all turned dark as blood (dark as blood)
The fire in your eyes lights my way, I'll soon be back in the sunshine of your love
Just another lonely mile and I'll be home
Just another lonely mile, no more empty nights, darling, all alone
Just another lonely mile, a few more hours my friend
I'll taste your kiss and the things I've missed will all be in my arms again
Just another lonely mile
Just another lonely mile
Just another lonely mile
---
Info
JUST ANOTHER LONELY MILE is a song written by Bruce Springsteen for Darlene Love who released it on her 2015 album Introducing Darlene Love. The above lyrics are for Darlene Love's cover version of JUST ANOTHER LONELY MILE as released in 2015.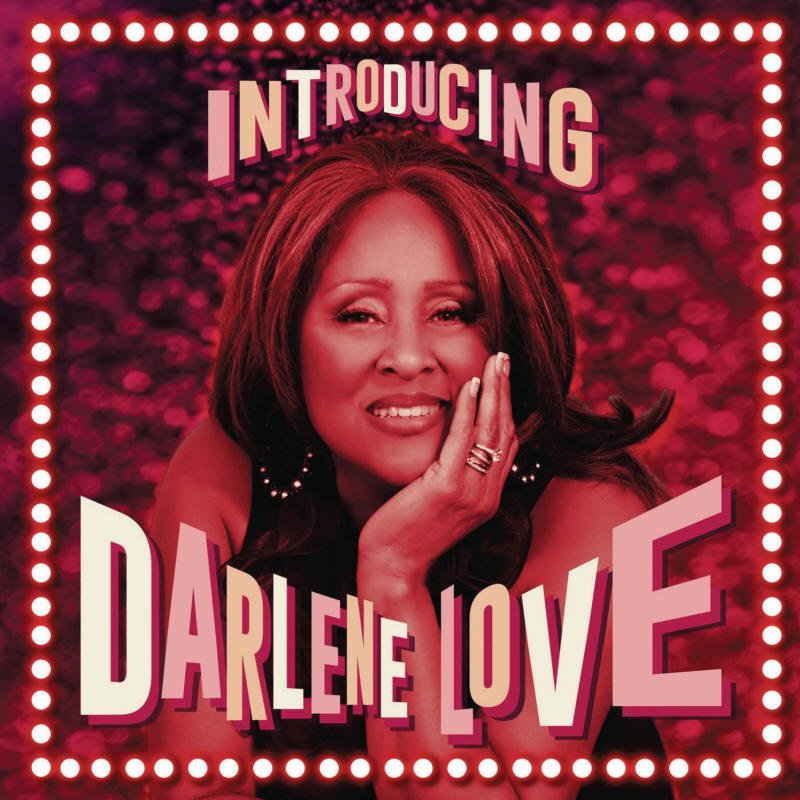 Darlene Love -- Introducing Darlene Love

2xLP - Columbia (88875 13230 1) - USA, 2015
CD - Columbia (88875 13231 2) - USA, 2015
CD - Sony Music Labels (SICP 4569) - Japan, 2015

Recording and Release
Darlene Love's comeback album Introducing Darlene Love has been in the making for about 35 years. Around 1980 Bruce Springsteen and Steven Van Zandt saw Darlene Love live at The Roxy Theatre in West Hollywood, CA. At the time she was attempting a comeback after a hiatus in the seventies and Van Zandt promised her he'd help turn her career around and record an album with her. He did help her get regular work in 1982 in New York City, NY, at places like the Bottom Line and the Peppermint Lounge, and he wrote and produced her 1992 song ALL ALONE ON CHRISTMAS which was originally featured on the soundtrack of Home Alone 2: Lost in New York movie. But because of his own occupation with the E Street Band, his solo career, and his acting career among other things he kept delaying the project. When Love was inducted into the Rock and Roll Hall of Fame in 2011, she expressed her thanks to Van Zandt "for his continuous support and encouragement." In 2014 he finally decided to go ahead and start working on the album. "There's no excuse. It was just one thing after another over the years," he told Bob Santelli in September 2015 during a discussion at the Grammy Museum's Clive Davis Theater. "But it got to the point one day where I couldn't tolerate her not being heard. I said, 'Enough, we're going to do this,' and we went into the studio the next day."
Van Zandt contributes three songs for Love's new album and he reached for famous songwriters, including Bruce Springsteen, Elvis Costello, Jimmy Webb, Linda Perry, Desmond Child, Joan Jett, and influential songwriting duo Barry Mann and Cynthia Weil. "I said to them, 'I want big,'" Van Zandt told Rolling Stone magazine in 2015. "I want horns and strings. Her voice wants that. And I told them we weren't waiting, so I gave them a month or two." Springsteen sent complete demos for two new songs, NIGHT CLOSING IN and JUST ANOTHER LONELY MILE. "When I first heard he was writing for me, I was like, 'Oh, my God! We'll have a song from Bruce! I can't wait! I can't wait!'" Love told Rolling Stone. "When they came in, I just loved them. I listened to them, put them into my mind and made them Darlene Love songs." It remains unknown if one or both of Springsteen's songs were originally written and demoed for a project of his own.
Introducing Darlene Love was arranged and produced by Van Zandt who used the "Wall of Sound" production effect developed by record producer Phil Spector and that suits Love's voice so well. "I liked [Phil Spector's Wall of Sound] style, but he owns it," Van Zandt told Bob Santelli. "My recording style is different. I have a wall, but it's a Wall of Clarity. I want everyone to hear everything in a record." However he admitted that NIGHT CLOSING IN is "the one song on the album that [he] gave the Spector approach to."
The 14-track album was released on 18 Sep 2015 on Columbia Records in partnership with Steven Van Zandt's label, Wicked Cool Records, to which he has signed Love. "Darlene's legendary status is well deserved but I felt the time was long overdue to show a younger generation why she has earned that reputation," Van Zandt said in a statement. "Partnering with Columbia Records is a dream come true because now I know the world will hear her."
Live History
Bruce Springsteen has never performed JUST ANOTHER LONELY MILE live.
Credits
Thanks Jake (ol'catfishinthelake at BTX and Greasy Lake) for the lyrics corrections.
Available Versions
List of available versions of JUST ANOTHER LONELY MILE on this website:
JUST ANOTHER LONELY MILE [Darlene Love's cover version]
---
Page last updated: 12 Oct 2015