LEAP OF FAITH
Album version
---
All over the world the rain was pouring
I was scratching where it itched
Oh heartbreak and despair got nothing but boring
So I grabbed you baby like a wild pitch

It takes a leap of faith to get things going
It takes a leap of faith you gotta show some guts
It takes a leap of faith to get things going
Yeah, in your heart baby you must trust

Now your legs were heaven your breasts were the altar
Your body was the holy land
You shouted "jump" but my heart faltered
You laughed and said "Baby don't you understand?"

It takes a leap of faith to get things going
It takes a leap of faith you gotta show some guts
It takes a leap of faith to get things going
Yeah, in your heart baby you must trust

Now you were the Red Sea I was Moses
I kissed you and slipped into a bed of roses
The waters parted and love rushed inside
I was Jesus' son yeah sanctified

Tonight the moon's looking young but I'm feeling younger
'Neath a veil of dreams sweet blessings rain
Honey I can feel the first breeze of summer
And in your love I'm born again

It takes a leap of faith to get things going
It takes a leap of faith you gotta show some guts
It takes a leap of faith to get things going
Yeah, in your heart baby you must trust

It takes a leap of faith to get things going
It takes a leap of faith you gotta show some guts
It takes a leap of faith to get things going
Yeah, in your heart baby you must trust

It takes a leap of faith, yeah yeah
It takes a leap of faith
It takes a leap of faith
Oh ah ah ah...
It takes a leap of faith
It takes a leap of faith
It takes a leap of faith
Yeah, in your heart baby you must trust
It takes a leap of faith
It takes a leap of faith
It takes a leap of faith
Yeah, in your heart baby you must trust
[Fades out]
---
Info
LEAP OF FAITH is a song written by Bruce Springsteen and released on his 1992 album Lucky Town. The above lyrics are for Bruce Springsteen's album version of LEAP OF FAITH as released in 1992.
Composition and Recording
SECTION NOT YET COMPLETED
Lucky Town
The Human Touch recording sessions were completed by early 1991 and the album was planned to be released in the spring of that year. However Bruce Springsteen decided to hold off the release and he continued to write more songs during the spring and summer of 1991. The recording sessions for what later became Lucky Town spanned a period of about five months, from late summer 1991 to very early 1992. It would appear that they began in September 1991 at Springsteen's Los Angeles home studio and were then augmented at A&M Studios later in 1991. Chuck Plotkin has implied that about 15 songs were complete during this session period, which means there are likely only a handful of undocumented songs from these sessions still in the vaults. These mid to late 1991 sessions were not originally intended to produce a stand-alone album – the songs were meant to be added to the ones recorded in 1990 and then the complete body of material would be sieved to produce one album. However, Springsteen unusually decided to release two different albums, Human Touch and Lucky Town, at the same time.
Lucky Town was recorded between September 1991 and January 1992 at Thrill Hill West (Springsteen's home studio in Los Angeles, CA) and A&M Studios in Los Angeles, CA. The album was recorded by Toby Scott, mixed by Bob Clearmountain, and mastered by Bob Ludwig. It was produced by Bruce Springsteen, Jon Landau, and Chuck Plotkin. Roy Bittan is credited as a fourth co-producer of tracks 05, 06, and 07. Lucky Town was released on Columbia Records on 31 Mar 1992, the same day as Human Touch.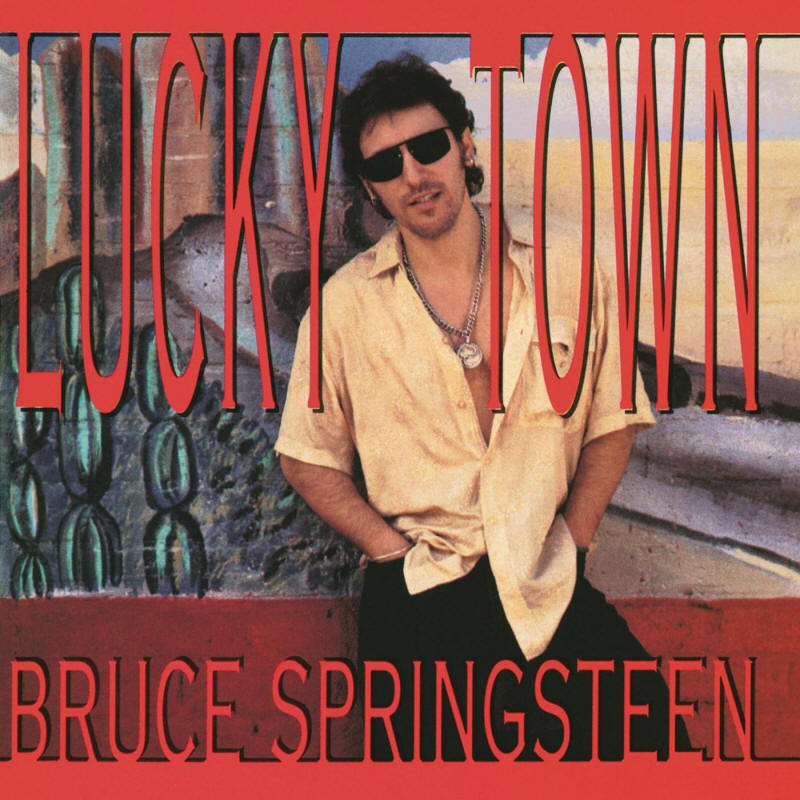 Bruce Springsteen -- Lucky Town
Lucky Town features 10 tracks and clocks at 39:38.
LOCAL HERO
THE BIG MUDDY
BOOK OF DREAMS
Other Official Releases
SECTION NOT YET COMPLETED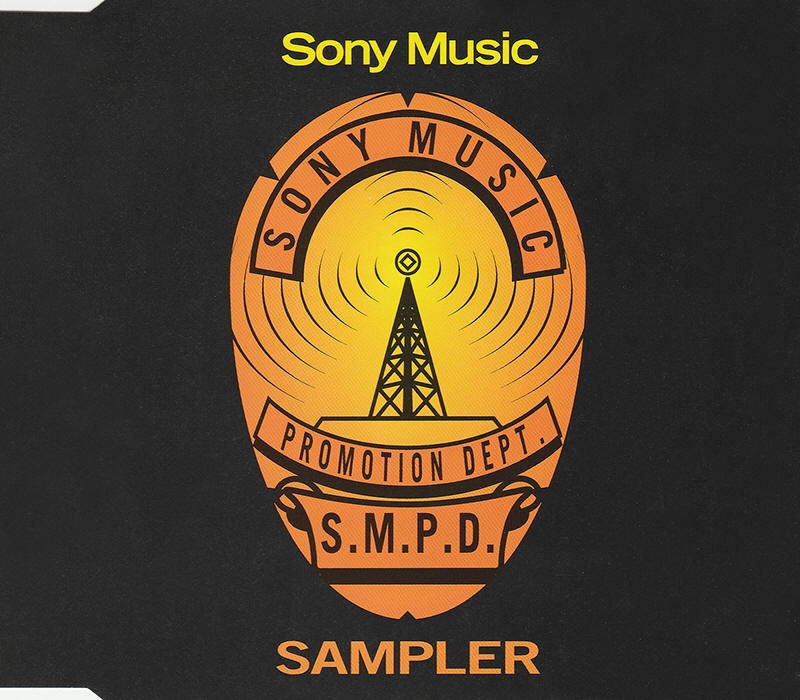 Various artists -- The Sony Music Sampler

CD - Sony Music / Columbia / Epic (SMPD 002) - USA, 1992

Promotional compilation.

Other versions of LEAP OF FAITH were also officially released.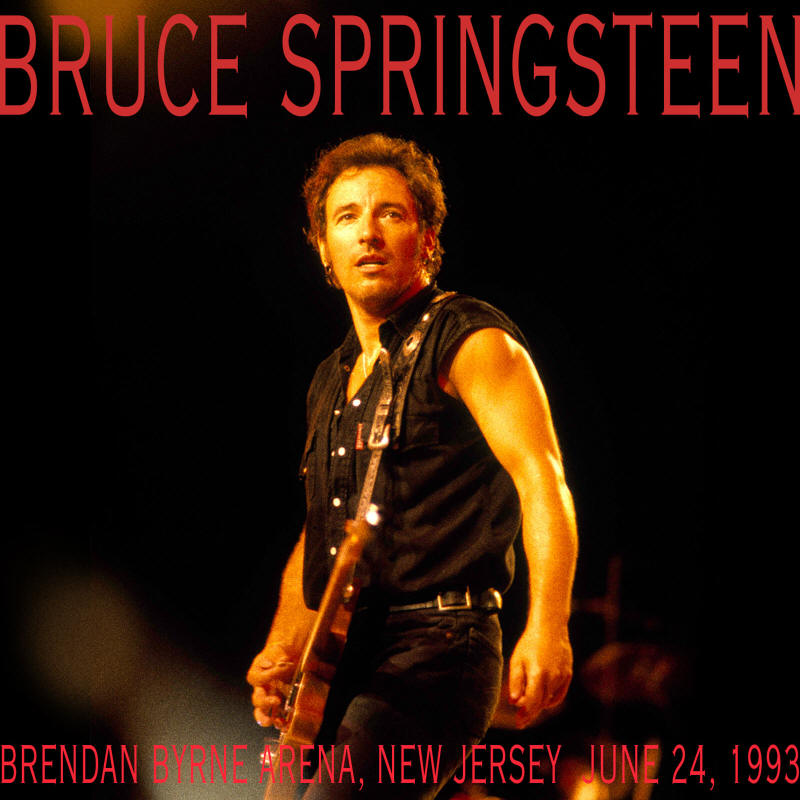 The live 24 Jun 1993 version of LEAP OF FAITH was released on the Brendan Byrne Arena, New Jersey June 24, 1993 official live download in 2018.

Live History: on-tour
SECTION NOT YET COMPLETED
Live History: off-tour
SECTION NOT YET COMPLETED
Covers
SECTION NOT YET COMPLETED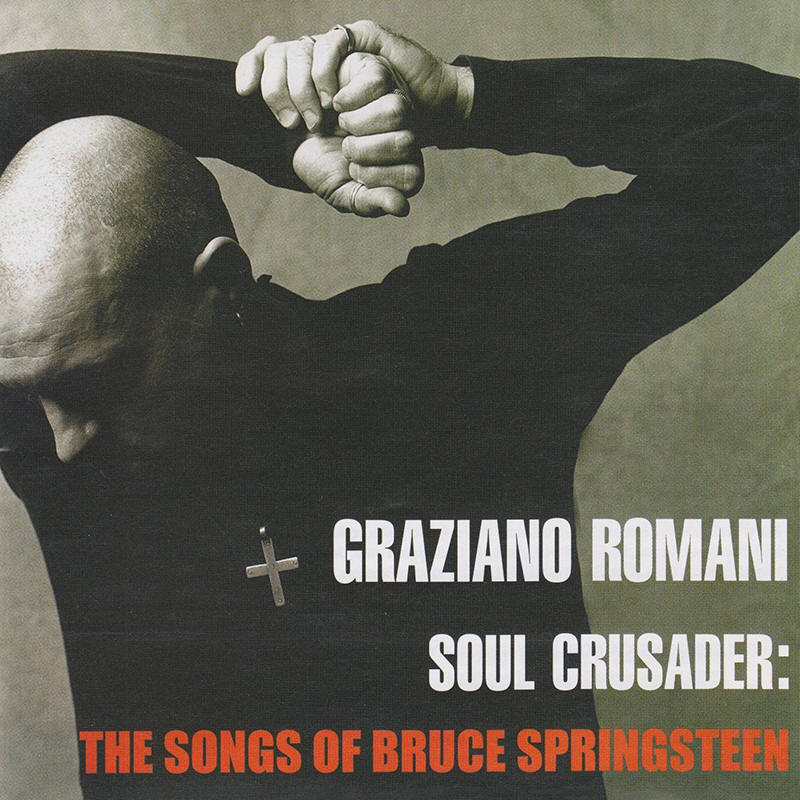 Graziano Romani -- Soul Crusader: The Songs Of Bruce Springsteen

CD - Freedom Rain (FREED-001) - Italy, 2001

This is a Bruce Springsteen tribute album.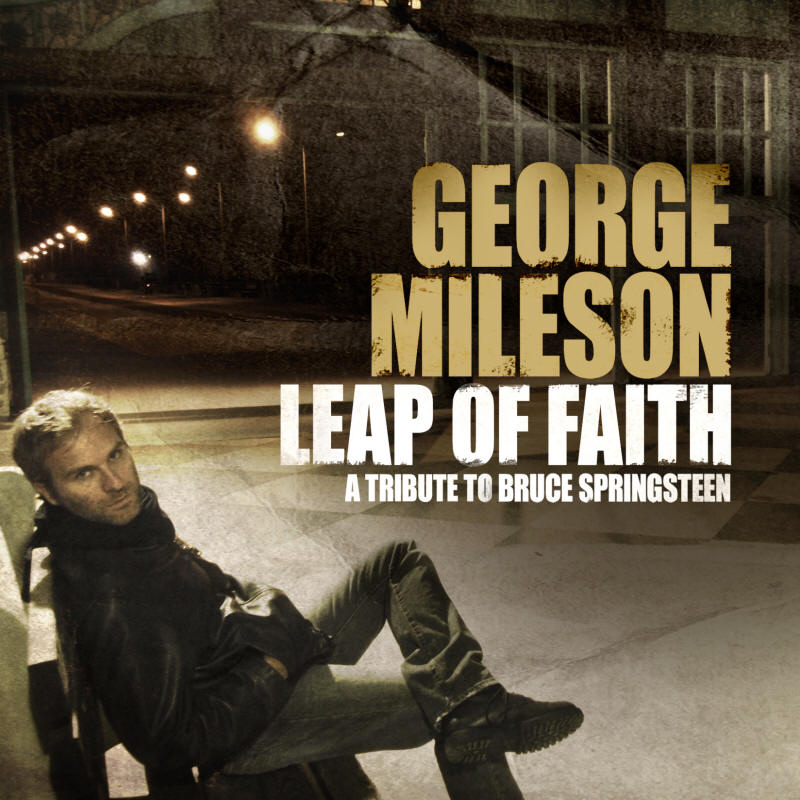 George Mileson -- Leap of Faith: A Tribute To Bruce Springsteen

CD - Growin' Up Records (8471812289631) - Spain, 2012

This is a Bruce Springsteen tribute album.
Available Versions
List of available versions of LEAP OF FAITH on this website:
LEAP OF FAITH [Album version]
---
Page last updated: 19 Nov 2016