LOOK TOWARDS THE LAND
Live 15 May 1971 version
---
Well I dreamed I was a gypsy riding the land
With a tambourine and a gypsy queen and a rainbow caravan
Happy old land sailor, yeah that's what I wanna be
Stealing diamonds from the rich men to throw in the sea

Singing look towards the land
'Cause the land is the key
Singing look towards the land
And keep an eye on man

Well I dreamed I was the cabin boy on an American clipper line
Watering flowers for the captain that they may not wilt
Bringing cargo to the colonies of South Caroline
On the best ol' clipper Dave McKay ever built

Singing look towards the land
'Cause the land is the key
Singing keep an eye on the land
And an eye on the sea

Well I dreamed I was your lover 'cause that's what I wanna be
And I dreamed that every night you dreamed only of me
And we walked along the beach, and oh we held hands
And I told you you were my only woman and I was your only man

Singing look towards the lovers
For they are the key
Keep an eye on the lovers
And an eye on the war machine

I dreamed I was a captain of a river queen
Caressing Mississippi waters down to New Orleans
Yeah a happy old riverboat captain, that's what I'd like to be
And I'd let you ride my honey, I'd let you ride it for free

Singing look towards the river
'Cause the river's the key
Keep an eye on the river
And an eye on the sea

Well I dreamed I was your friend 'cause that's what I wanna be
And every night you had dreams and they were all of me
We'd walk all the streets together, a hand in hand
And be kind to the women and them women be kind to the men
If only that could happen some day again

Oh and I'd be singing look towards the lovers
For they are the key
Keep an eye on the lovers
And an eye on the war machine

And that's why at night I'm afraid to sleep
'Cause some of my dreams frighten me
---
Info
The above lyrics are for the live 15 May 1971 performance of LOOK TOWARDS THE LAND at Newark State College in Union, NJ, with Dr. Zoom & The Sonic Boom.
This early version of LOOK TOWARDS THE LAND is a little shorter than later versions. It also has a twist at the end where Springsteen sings "And that's why at night I'm afraid to sleep / 'Cause some of my dreams frighten me". The two lines are not used in future versions.
LOOK TOWARDS THE LAND was not planned to be in the show set. When the previous song ended, second drummer Bobby Williams hollered out "my bass drum pedal is broken"; he can be heard on the circulating audio if one listens carefully with headphones. Springsteen grabbed Tinker's acoustic guitar and sang that song to fill in while they got the pedal fixed. Bruce didn't own an acoustic guitar and played Tinker's when needed. Tinker's dog JD Woofer can be heard barking in the background throughout the song.
The 15 May 1971 Show
This was the second of the only two Dr. Zoom & The Sonic Boom performances. It was part of "The 1st Annual Ernie The Chicken Festival", an all-day outdoor party extravaganza featuring several local bands. About a week or two before the show, Walter Planer (one of the people who put together and promoted the festival) and Carl "Tinker" West drove into Manhattan one afternoon and went to Rolling Stone magazine and Channel 13 (the local PBS station) trying to get them to cover the concert and promote Springsteen who at the time was unknown except on the Jersey Shore and Richmond, VA. They got blown off by everyone they talked to and got no publicity.
A very good quality soundboard tape of most or possibly all of the Dr. Zoom & The Sonic Boom set has been in circulation since the early 1990's.
Promotional poster for the 15 May 1971 show at Newark State College, Union, NJ (The 1st Annual Ernie The Chicken Festival)
IT TAKES A LOT TO LAUGH, IT TAKES A TRAIN TO CRY
SOUTHSIDE SHUFFLE
GOIN' BACK TO GEORGIA
LAST NIGHT IN TEXAS
WILL YOU LOVE ME TOMORROW
LADY OF BOSTON - ONE MORE TRY
The 15 May 1971 show in Union, NJ was commercially released in Europe. Since 2005 some enterprising record labels in Europe (mostly in the UK) have been releasing Bruce Springsteen radio and TV broadcasts (and some soundboard recordings) from the seventies, eighties, and nineties. Though these releases are not authorized by Bruce Springsteen or his record company, they are lawful due to a legal loophole in Europe.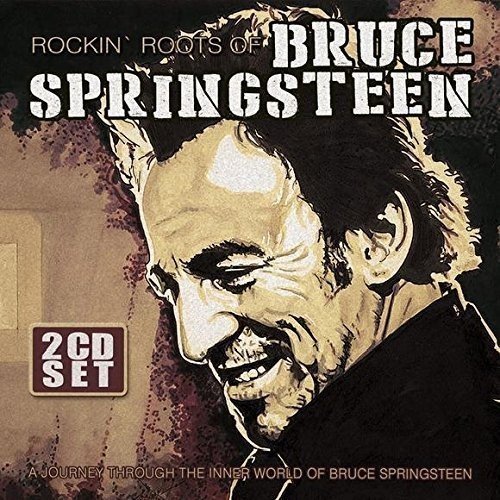 Bruce Springsteen -- Rockin' Roots Of Bruce Springsteen

2xCD - Laser Media (LM 9883) - UK, 2015

This release contains the 13 Jan 1970 show in San Francisco, CA, and the 15 May 1971 show in Union, NJ.

Credits
Thanks Albee Tellone for the help.
Available Versions
List of available versions of LOOK TOWARDS THE LAND on this website:
LOOK TOWARDS THE LAND [Studio rehearsal version]
LOOK TOWARDS THE LAND [Live 15 May 1971 version]
LOOK TOWARDS THE LAND [Live 23 Oct 1971 version]
---
Page last updated: 16 Sep 2017