THIS LIFE
Album version
---
A bang then stardust in your eyes
A billion years or just this night
Either way it'll be all right

A blackness then the light of a million stars
As you slip into in my car
The evening sky strikes sparks

This life, this life and then the next
With you I have been blessed
What more can you expect

At night at my telescope alone
This emptiness I've roamed
Searching for a home

The stars, a brief string of shining charms
Rushing in red out of our arms
Into the drifting dark

This life, this life and then the next
With you I have been blessed
What more can you expect

This life, this life and then the next
I finger the hem of your dress
My universe at rest

We reach for starlight all night long
But gravity's too strong
Chained to this earth we go on and on and on and on and on

Then a million suns cresting where you stood
A beauty in the neighborhood
This lonely planet never looked so good

This life, this life and then the next
With you I have been blessed
What more can you expect

This life, this life and then the next
I finger the hem of your dress
My universe at rest
---
Info
THIS LIFE is a song written by Bruce Springsteen and released on his 2009 album Working On A Dream. The above lyrics are for Bruce Springsteen's album version of THIS LIFE as released in 2009.
Composition and Recording
According to Springsteen, THIS LIFE was written during the last weeks (May-Jun 2007) of mixing Magic, which was taking place at Southern Tracks Studios, Atlanta, GA. Springsteen laid down a demo of the song with producer Brendan O'Brien before they left the studio when Magic was completed.
As it is the case with most of Working On A Dream, this track was recorded with the E Street Band at Southern Tracks Studios, Atlanta, GA, during breaks on the 2007-2008 Magic Tour, and most probably in January or May 2008.
Working On A Dream
Working On A Dream is Bruce Springsteen's 24th album (and 16th studio album). It was officially announced, along with its track listing, on 17 Nov 2008, and released on 27 Jan 2009 on Columbia Records. The album was produced by Brendan O'Brien and recorded with the E Street Band during breaks on their 2007-2008 Magic Tour. It was recorded and mixed at Southern Tracks in Atlanta, GA with additional recording in New York City, Los Angeles, and New Jersey.
Bruce Springsteen said about the album, "Towards the end of recording 'Magic,' excited by the return to pop production sounds, I continued writing. When my friend producer Brendan O'Brien heard the new songs, he said, 'Let's keep going.' Over the course of the next year, that's just what we did, recording with the E Street Band during the breaks on last year's tour. I hope 'Working on a Dream' has caught the energy of the band fresh off the road from some of the most exciting shows we've ever done. All the songs were written quickly, we usually used one of our first few takes, and we all had a blast making this one from beginning to end."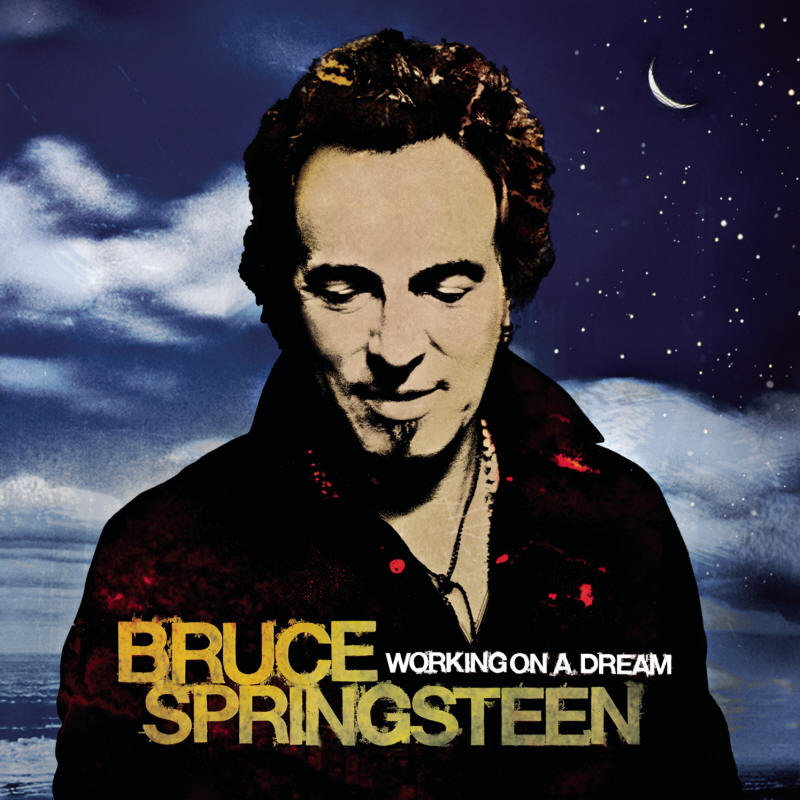 Bruce Springsteen -- Working On A Dream
The album features 12 new Springsteen compositions plus a bonus track and clocks at 51:08.
A deluxe edition of Working On A Dream features a bonus DVD that contains a 38-minute behind-the-scenes footage of the recording of the album. Produced, directed, and edited by Thom Zimny, it includes studio footage edited to the tracks of MY LUCKY DAY, QUEEN OF THE SUPERMARKET, KINGDOM OF DAYS, WORKING ON A DREAM, LIFE ITSELF, and THE LAST CARNIVAL. It also contains demos and early band versions of the songs as they were worked up. The DVD also includes video for A NIGHT WITH THE JERSEY DEVIL.
Live History
SECTION NOT YET COMPLETED
Covers
As far as it's known, no artist has recorded and released Bruce Springsteen's THIS LIFE.
Credits
Thanks John Gillette, John Eick, and Michelle for the help.
Available Versions
List of available versions of THIS LIFE on this website:
THIS LIFE [Album version]
---
Page last updated: 25 Jan 2009