PLAY AROUND
Patti Scialfa's album version
---
You've got all the toys
That money can buy
But still you come to me like a little boy
So unsatisfied
Well I ain't casting stones
I don't want apologies
You can play around
But don't you play around me

I'm gonna call it quits
Yeah, baby, I've had enough
Don't want to play cool
I don't want to play tough
Oh, all of the best things
In life, they are still free
Well, you can play around
But don't you play around me

I'm not gonna walk (I'm not gonna walk)
Up on your high wire
I'm not gonna jump (I'm not gonna jump)
Through your little hoops of fire
I'm not gonna dance (I'm not gonna dance)
Like a puppet on a string, oh
Oh, no, not me

This is no day of judgment, I'm
Not waiting for you to confess
Not waiting for the proud to someday fall
Over humble to be blessed
I'm not waiting for anything
Yeah, I'm just walking free
Well, you can play around
But don't you play around me
Yeah, you can play around
Yeah, don't you play around me

Ooh, ooh, ooh
Ooh, ooh, ooh
Ooh, ooh, ooh
Ooh, ooh
---
Info
PLAY AROUND is a song written by Patti Scialfa and released on her 2007 album Play It As It Lays. The above lyrics are for Patti Scialfa's album version of PLAY AROUND as released in 2007.
Bruce Springsteen contributed to the studio recording of PLAY AROUND, playing Hammond B3 organ.
Patti Scialfa's notes about the song:
I don't mean to get political, but I think women have always been asked to infantilize themselves in some way in society. That's one reason the blues and soul music are so wonderful. Those women always had a long list of complaints and they could belt them out in a very beautiful and powerful way. Now that I'm 53, I've got to find a way to write inside my skin and have it be really timely to me. So for me going more into the R&B and rhythmic music direction was a really good place to go. I love those songs where women just lay down the law, and say you can walk there, but you can't walk there.
Play It As It Lays
Play It As It Lays is a studio album by Patti Scialfa released on 04 Sep 2007 on Columbia Records. Produced by Steve Jordan, Patti Scialfa, Ron Aniello, this was Scialfa's third studio album. It features Bruce Springsteen on five tracks: LOOKING FOR ELVIS, TOWN CALLED HEARTBREAK, PLAY AROUND, RAINY DAY MAN, and PLAY IT AS IT LAYS. Springsteen is also credited for some photography on the album's artwork.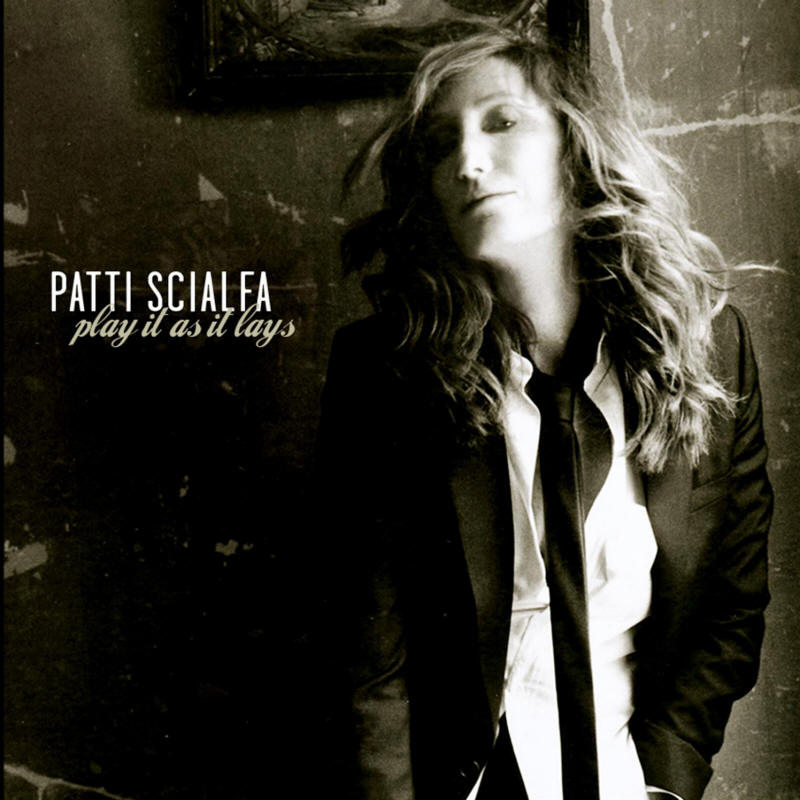 Patti Scialfa -- Play It As It Lays

LP - Columbia (88697 15356 1) - USA, 2007
CD - Columbia (88697 11293 2) - USA, 2007

LIKE ANY WOMEN WOULD
THE WORD
BAD FOR YOU
RUN, RUN, RUN
BLACK LADDER
Live History
As far as it's known, Bruce Springsteen has never performed PLAY AROUND live.
Credits
Thanks Jake (ol'catfishinthelake at BTX and Greasy Lake) for the help.
Available Versions
List of available versions of PLAY AROUND on this website:
PLAY AROUND [Patti Scialfa's album version]
---
Page last updated: 15 Dec 2015