BIG BLACK HEAVEN
Patti Scialfa's album version
---
You promised me there'd be no denials
When I was weak under your spell
When I feel thirsty you would not let me
Take water from your well
Well, big black road, big black river
Big black heaven in the sky above
I need someone I can talk to
I need someone I can love

So I went down to that valley
To a boy that I once knew
And he looked at me so tender
Oh baby, like you used to do
Well, big black road, big black river
Big black heaven in the sky above
I need someone I can talk to
I need someone I can love

So we crossed that river of temptation
And I lay down in that young boy's arms
And there I claimed my destination
Through this one last unforgiving harm
Well, big black road, big black river
Big black heaven in the sky above
I need someone I can talk to
I need someone I can love
---
Info
BIG BLACK HEAVEN is a song written by Patti Scialfa and released on her 1993 album Rumble Doll. The above lyrics are for Patti Scialfa's album version of BIG BLACK HEAVEN as released in 1993.
Bruce Springsteen plays lead guitars and keyboards on the studio recording of BIG BLACK HEAVEN and is also credited for production assistance on the track.
Rumble Doll
Rumble Doll is a studio album by Patti Scialfa released on 13 Jul 1993 on Columbia Records. Produced by Mike Campbell, this was Scialfa's debut album. It features Bruce Springsteen on two tracks: BIG BLACK HEAVEN and TALK TO ME LIKE THE RAIN. He is also credited for additional production on both tracks.
Though Rumble Doll had largely been completed in 1991 and 1992, BIG BLACK HEAVEN and TALK TO ME LIKE THE RAIN were among the last finished, recorded around March 1993 at Thrill Hill Recording, Springsteen's home studio in Beverly Hills, CA.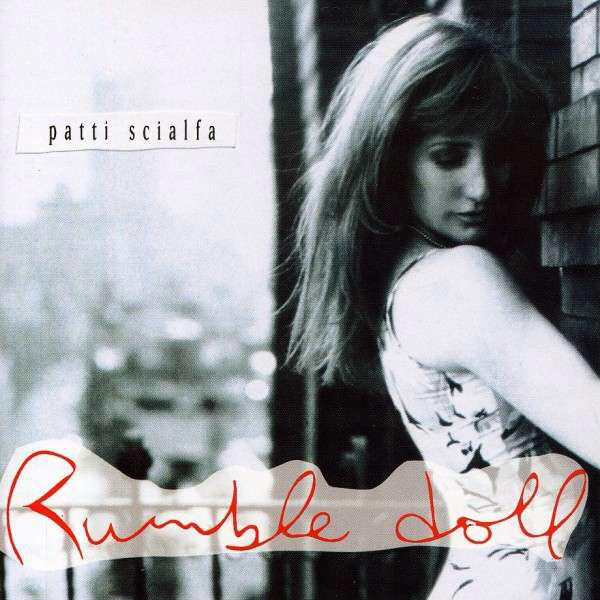 Patti Scialfa -- Rumble Doll

LP - Columbia (473874 1) - USA, 1993
CD - Columbia (CK 44223) - USA, 1993

COME TOMORROW
IN MY IMAGINATION
CHARM LIGHT
BABY DON'T
Live History
As far as it's known, Bruce Springsteen has never performed BIG BLACK HEAVEN live.
Available Versions
List of available versions of BIG BLACK HEAVEN on this website:
BIG BLACK HEAVEN [Patti Scialfa's album version]
---
Page last updated: 03 Sep 2012