GROWIN' UP
David Bowie's cover version
---
(Here we go, a-one, tow, three, four!)

Well I stood stones-like at midnight suspended in my masquerade
I combed my hair till it was just right and commanded the night brigade
I was open to pain and crossed by the rain and I walked on a crooked crutch
I strode all alone through a fallout zone, came out with my soul untouched
I hid in the clouded wrath of the crowd, but when they said sit down I stood up
Ohh-ohh, growing up

The flag of piracy flew from my mast, my sails were set wing to wing
I had a jukebox graduate for first mate, she couldn't sail but she sure could sing
I pushed the B-52 and bombed 'em with the blues with my gear set stubborn on standing
I broke all the rules, strafed my old high school, never once gave thought to landing, no
And I hid in the clouded warmth of the crowd, when they said come down I threw up
Ohh-ohh, growing up

[Instrumental break]

I took month-long vacations in the stratosphere and y'know it's really hard to hold your breath
And I swear I lost everything I ever loved or feared, I was the cosmic kid in full costume dress
Well my feet finally took root in the earth but I got a nice little place in the stars
And I swear I found the key to the universe in the engine of an old parked car
I hid in the mother breast of the crowd, but when they said pull down I pulled up
Oh, oh, oh, and don't you know that I'm growing up
I said oh, oh, oh, I can't help it that I'm growing up (ah)
---
Info
The above lyrics are for David Bowie's cover version of GROWIN' UP. The song was released as bonus track on the 1990 reissue of his covers album Pin Ups.
Bowie recorded the song in 1973, but the track wasn't released until 1990. See the "Recording and Release" section below for more details.
Springsteen and Bowie
Bruce Springsteen opened for headliner Biff Rose in 1973 during a 6-night stand (from 31 January to 05 February, two shows each night) at Max's Kansas City in New York. David Bowie showed up on the final night of this to see Biff Rose, a friend of his, and caught Springsteen's performance. Bowie had never even heard of a guy named "Springsteen" until that 05 Feb 1973 night. In a 1987 Musician Magazine interview, Bowie commented on Bruce's performance on this night saying, "I hated him as a solo... as soon as the band came on it was like a different person and he was marvelous... I like the Asbury Park [LP] material, my favorite period of Springsteen is the early stuff". The two weren't introduced to each other that night. A few months later Bowie recorded a version of GROWIN' UP, but the song remained in the vaults until its release in 1989. Bowie was the first artist to record a Springsteen composition.
DJ Ed Sciaky called Bruce Springsteen on 24 Nov 1974 asking him to come to Philadelphia to meet David Bowie, who was in town recording his upcoming Young Americans album and performing a concert on 25 November. Late in the evening Springsteen cached a bus to Philadelphia to spend a couple of days as houseguest of Sciaky. The two arrived at midnight at Sigma Sound Studios where they spent the early hours of 25 November with David Bowie at the studio. Bowie had recently recorded a cover of IT'S HARD TO BE A SAINT IN THE CITY but apparently it wasn't finished, so Bruce didn't get to hear it. Bowie would complete the recording the following year but it remained in the vaults until it's release in 1989. Later that 25 November day, Springsteen and Sciaky attended Bowie's evening concert at the Philadelphia Spectrum.
In the liner notes of One Step Up / Two Steps Back: The Songs Of Bruce Springsteen (a 1997 various artists Bruce Springsteen tribute album), Bowie wrote about the November 1974 meeting in Philadelphia: "Springsteen came down to hear what we were doing with his stuff. He was very shy. I remember sitting in the corridor with him, talking about his lifestyle, which was a very Dylanesque – you know, moving from town to town with a guitar on his back, all that kind of thing. Anyway, he didn't like what we were doing, I remember that. At least, he didn't express much enthusiasm. I guess he must have thought it was all kind of odd. I was in another universe at the time. I've got this extraordinarily strange photograph of us all – I look like I'm made out of wax."
Recording and Release
David Bowie recorded a version of GROWIN' UP in July 1973 at Château d'Hérouville in Hérouville, France, during the recording sessions for his upcoming album Pin Ups. The album consisted solely of covers and was released in October 1973, but GROWIN' UP didn't make the cut. The song remained in the vaults until 1990 when it was included as a bonus track on the reissue of Pin Ups. The song was also released that year on a US-only 1-track promotional single. A digitally remastered GROWIN' UP was included on the bonus disc of the 30th anniversary edition of Bowie's Diamond Dogs album in 2004.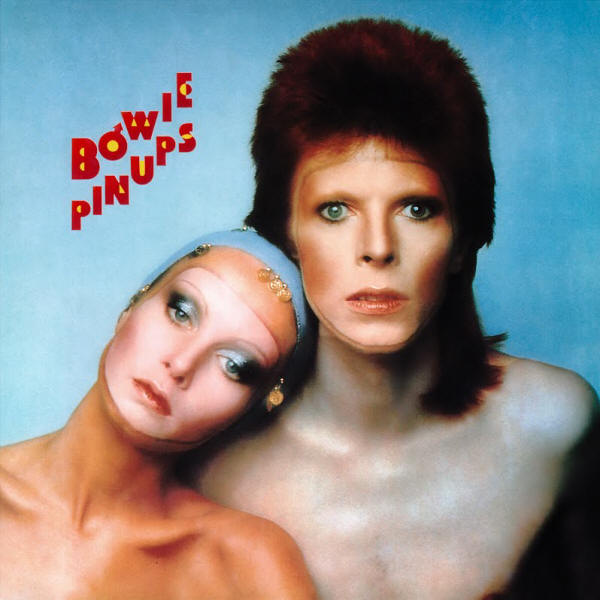 David Bowie -- Pin Ups

CD - Rykodisc (RCD 10136) - USA, 1990
CD - EMI (CDP 79 4767 2) - UK, 1990
David Bowie -- Growin' Up

CD single - Rykodisc (RCD PRO 9005) - USA, 1990

US-only 1-track Rykodisc promotional single.

01- GROWIN' UP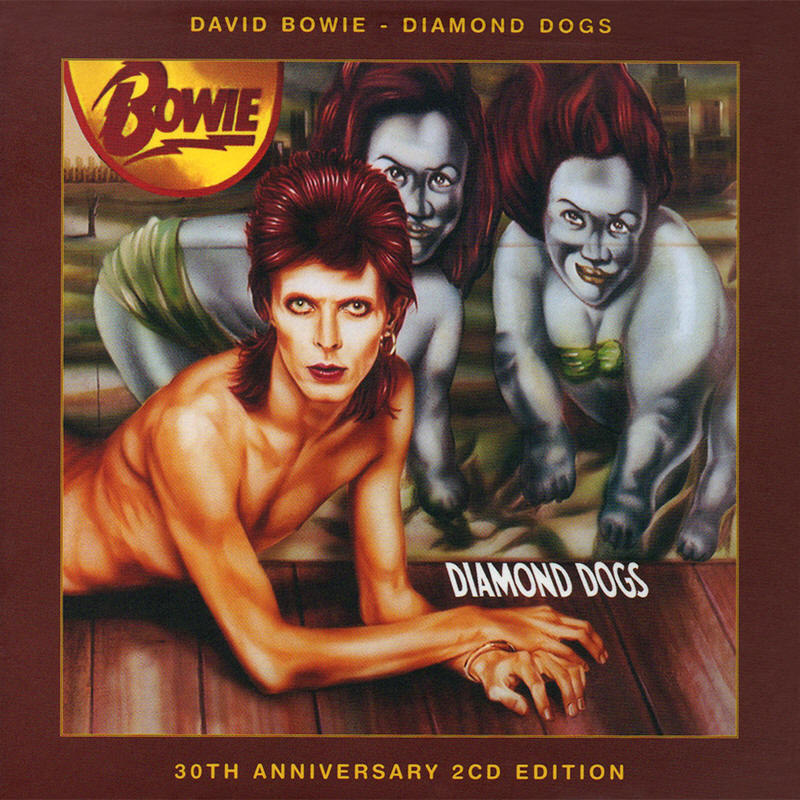 David Bowie -- Diamond Dogs

2-CD - EMI (7243 5 77857 2 3) - Europe, 2004
2-CD - EMI (TOCP-67431-32) - Japan, 2004

30th anniversary edition.

Other Official Releases
David Bowie's cover version of GROWIN' UP was included on some other official releases.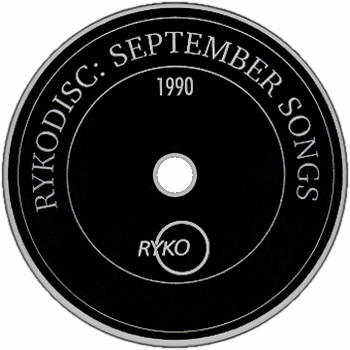 Various artists -- Rykodisc: September Songs

CD - Rykodisc (RCDPROGOLF 03) - USA, 1990

This is a promotional release. It came in a clear sleeve with a track list insert.

References
Some of the above info is taken from Brucebase.
Request
Please contact me if you have scans for or info about any official release containing David Bowie's cover version of GROWIN' UP that's not mentioned on this page. If you have any corrections, additions, or comments, please contact me via the below form or by email: . You will be credited. Thanks in advance.
Available Versions
List of available versions of GROWIN' UP on this website:
GROWIN' UP [Album version]
GROWIN' UP [Outtake version]
GROWIN' UP [03 May 1972 demo version]
GROWIN' UP [Live Aug 1972 version]
GROWIN' UP [Live 31 May 1973 (WGOE-FM) version]
GROWIN' UP [Live 02 Jun 1973 version]
GROWIN' UP [Live 31 Oct 1973 (late show) version]
GROWIN' UP [Live 09 Mar 1974 (KLOL-FM) version]
GROWIN' UP [Live 09 Apr 1974 version]
GROWIN' UP [Live 05 Feb 1975 version]
GROWIN' UP [Live 23 Aug 1975 version]
GROWIN' UP [Live 13 Sep 1975 version]
GROWIN' UP [Live 30 Dec 1975 version]
GROWIN' UP [Live 07 Apr 1976 version]
GROWIN' UP [Live 07 Aug 1976 version]
GROWIN' UP [Live 30 Sep 1976 version]
GROWIN' UP [Live 25 Oct 1976 version]
GROWIN' UP [Live 27 Oct 1976 version]
GROWIN' UP [Live 04 Nov 1976 version]
GROWIN' UP [Live 13 Feb 1977 version]
GROWIN' UP [Live 23 Mar 1977 version]
GROWIN' UP [Live 24 Mar 1977 version]
GROWIN' UP [Live 31 May 1978 version]
GROWIN' UP [Live 25 Jun 1978 version]
GROWIN' UP [Live 05 Jul 1978 version]
GROWIN' UP [Live 07 Jul 1978 version]
GROWIN' UP [Live 04 Aug 1978 version]
GROWIN' UP [Live 09 Aug 1978 version]
GROWIN' UP [Live 15 Aug 1978 version]
GROWIN' UP [Live 01 Sep 1978 version]
GROWIN' UP [Live 20 Nov 1980 version]
GROWIN' UP [Live 27 Nov 1980 version]
GROWIN' UP [Live 26 Jan 1981 version]
GROWIN' UP [Live 24 Aug 1981 version]
GROWIN' UP [Live 20 Aug 1984 version]
GROWIN' UP [Live 14 Sep 1984 version]
GROWIN' UP [Live 02 Oct 1985 version]
GROWIN' UP [Live 07 Aug 1992 version]
GROWIN' UP [Live 22 Sep 1992 version]
GROWIN' UP [Live 08 Nov 1996 version]
GROWIN' UP [Live 24 Sep 1999 version]
GROWIN' UP [Live 19 Feb 2003 version]
GROWIN' UP [Live 20 Feb 2003 version]
GROWIN' UP [Live 02 Mar 2003 version]
GROWIN' UP [Live 24 May 2003 version]
GROWIN' UP [Live 22 Jun 2003 version]
GROWIN' UP [Live 11 Aug 2005 version]
GROWIN' UP [Live 22 Nov 2005 version]
GROWIN' UP [Live 11 Nov 2006 version]
GROWIN' UP [Live 17 Nov 2006 version]
GROWIN' UP [Live 22 Apr 2008 version]
GROWIN' UP [Live 27 Jul 2008 version]
GROWIN' UP [Live 21 Aug 2008 version]
GROWIN' UP [Live 21 Apr 2009 version]
GROWIN' UP [Live 23 Aug 2009 version]
GROWIN' UP [Live 30 Sep 2009 version]
GROWIN' UP [Live 22 Nov 2009 version]
GROWIN' UP [Live 01 Feb 2014 version]
GROWIN' UP [Live 24 Apr 2014 version]
GROWIN' UP [Live 23 Feb 2016 version]
GROWIN' UP [Live 29 May 2016 version]
GROWIN' UP [Live 03 Jul 2016 version]
GROWIN' UP [Live 05 Sep 2016 version]
GROWIN' UP [Live 07 Sep 2016 version]
GROWIN' UP [Live 11 Sep 2016 version]
GROWIN' UP [Live 14 Sep 2016 version]
GROWIN' UP [Any Trouble's cover version]
GROWIN' UP [David Bowie's cover version]
---
Page last updated: 19 May 2016